May 19, 2018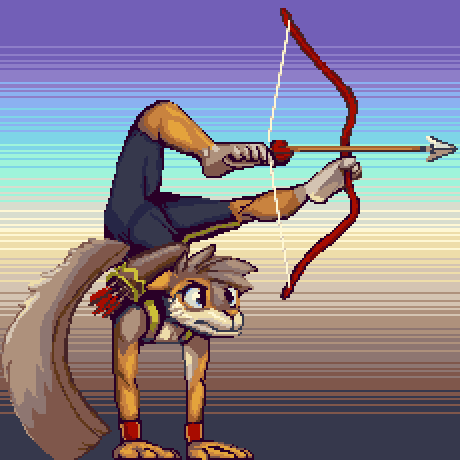 bow and arrogance
A rather large (230×230) pixel commission for Egger Righteous of a creature who believes that archery is not challenging enough.
(I also forgot to draw anything holding the quiver in place, don't tell)
The last time I posted an unusual animated gif I made for somebody other than me, I mentioned that I appreciated the variety, ended up going on about how if I post too many drawings that are similar, people who are sexually aroused by it assume I also am and talk to me in an unpleasant manner and possibly send me pictures of themselves unprompted. I want to avoid doing that again because shortly afterward that specific person sent me MORE creepy pictures of himself or or somebody unprompted, and if I keep going I will actually show one and I don't want to do that. It isn't explicit but it is ugly and I do not want it on my page.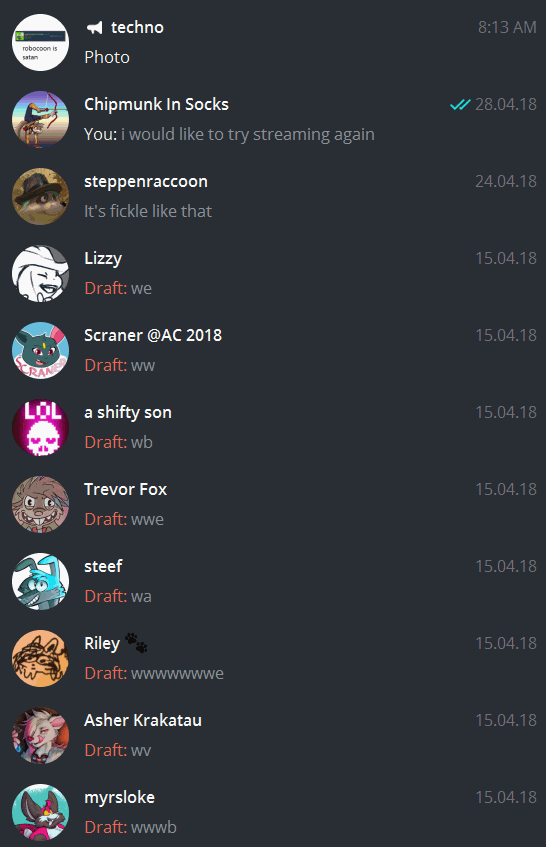 in fact I did not even want that person's icon in my telegram lump so I added a bunch of fake drafts to other people I was NOT sending messages to just to scroll it out of view. I of course cannot remove the person completely since telegram deletes your message history if you remove contacts and I need evidence of the full story in case I am murdered and do not want to actually LOOK at that evidence for the purposes of making copies at this time.