April 11, 2019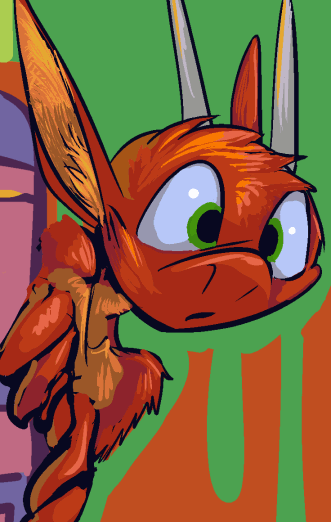 page 3-36
of
this
whose front page i have replaced with the page list because that is the only one I link to anyway.
as if this whole section of the "story," were not detoury enough, I felt an overpowering urge to insert yet another detour to tie up an element i introduced ages ago without a plan for it that i probably could have resolved a few pages ago in a more natural fashion but did not think of until now. Or rather i had some resolution in mind but it would have been yet less natural than this. But to wait yet longer would be worse.
i think my dropped/shoddily resolved plot point track record is still better than Twin Peaks season 3 and it only took me half as long to make this.
As often occurs, this does not feel at all finished to me. I worry that the overall product has lost much of what little semblance of being coherent it ever had. But I do not know how to fix it without gutting the satiation of my own obsessive compulsion that it provides. All the people who look straight at it and ignore it except to remark on how "cute" nemitz is while openly endorsing really, really dumb stuff can be wrong but not likely 100%.
When I put the second comic book together, a big heap of the time involved stretching out an area that was much too condensed. That seems to only be possible when I already have all the scenes drawn, which is ridiculous because it is much easier to move things when they are only vague sketches. Things that make sense do not make sense to me.