February 18, 2018
Honestly I fail to see what the fascination is running round hitting monsters all the time but my own son is quite taken by that.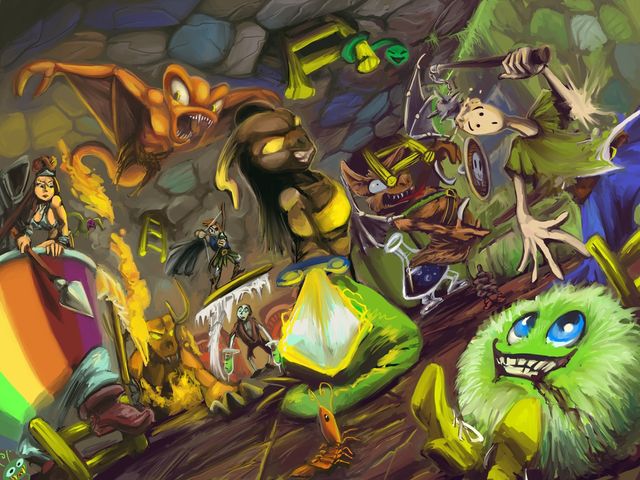 As the internet's first, foremost/only authority on
Moraff's
Dungeons
of the
Unforgiven,
I felt it prudent that I should also have the foremost/only unofficial terrible illustration of it.
That secret of mana picture did not quite sit well with me. In fact i never finished articulating specifically how it did not. This here i probably also could have done better, but nobody else would have tried at all! And the chance that this will completely make sense to anybody is also almost nonexistent, which I can live with, because when I try to be understood, people find a way to understand the opposite and I spend hours trying explain what I meant and by the end nobody really cares. It is more efficient to start there!
I still managed to push out a small novel's worth of moping text about it, and so I have pushed that even further! As much as bimshwel.com is at home written on restroom stalls, the website is not meant to function as a thought toilet.
September 3, 2010
The wall refuses to move
I referred to this but forget to place a link. I'm sure you will find this invaluable.
==========================================
I'm behind on my comic strip, anything written for this website, my college class schedule is ridiculous because I made it with the intent that I would live nearby, which I have failed to achieve, my chosen major is not anything with practical applications, yet I struggle with it, and I still can't legally drive a car. HOWEVER…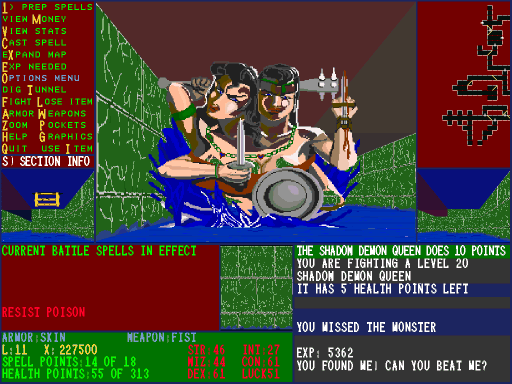 True success! I have now
truly
mastered the Dungeons of the Unforgiven! But didn't I do that a
few years ago?
No,
I had merely completed the game under actual adequate conditions. I decided getting through a game with draconian level up policies and roving gangs of hostile, invincible rubbish bins that deletes your save file if your character dies wasn't difficult enough, so I generated a player character that was utterly insufficient for the mere task of surviving; using the "monk" character class. Monks are the absolute worst class (yes, even worse than amphibia).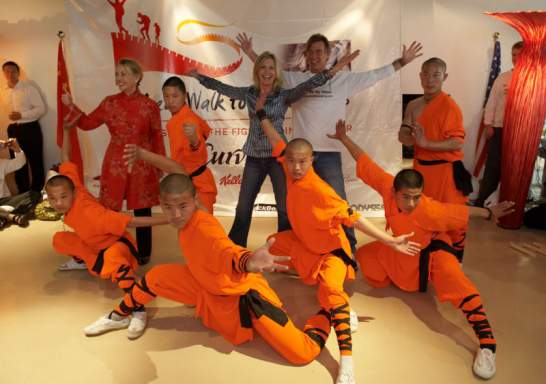 While monks are popularly known for their ability to perform astounding feats of acrobatics and concentration and match traditional orange robes with brand name sneakers, Moraff monks proceed cautiously and are afraid of things that most players don't even notice, leading me to suspect that Moraff based his version on the Tony Shaloub character.
In addition to not backup up my character data, I refrained from making use of the inter-module escape tunnels, and the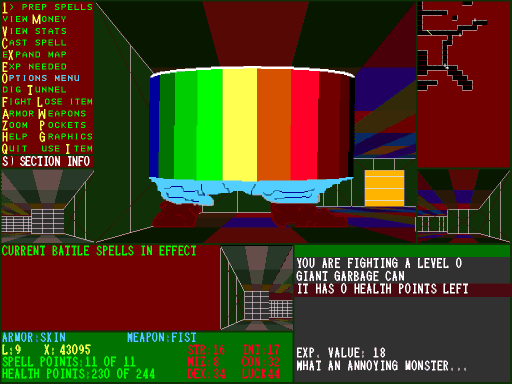 magical respawning level 0 garbage can which drops dead instantly when approached but often leaves helpful trinkets behind. As helpful as you'd expect from a sentient waste receptacle, anyhow. It returns to the exact spot of its vapourization moments later and can be murdered and plundered over and over again. Yes, so, I denied myself even this glorious privilege.
Monks get the least hit and spell points and will not carry rings of regeneration, essential survival items, for spiritual reasons.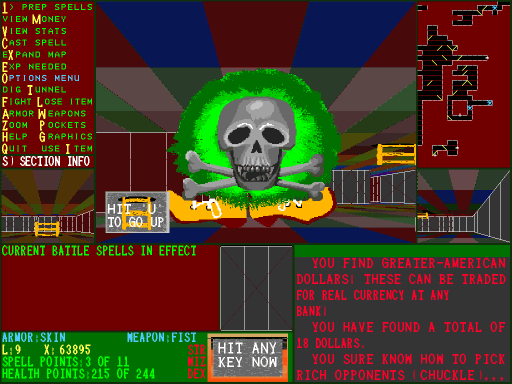 Fortunately they have no such reservations about hauling huge heaps of Worthless Greater American Dollars around. They are the Yang Song of the dungeon, and designed to die.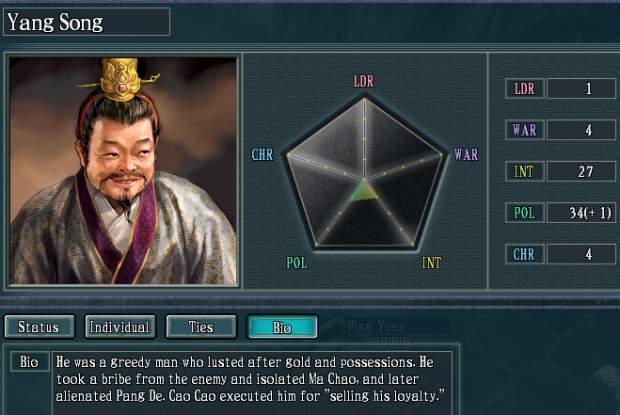 Do you know how hard it is to have a leadership of
1?
You get 5 just for successfully ordering french fries at… eh… say, where should I get my french fries?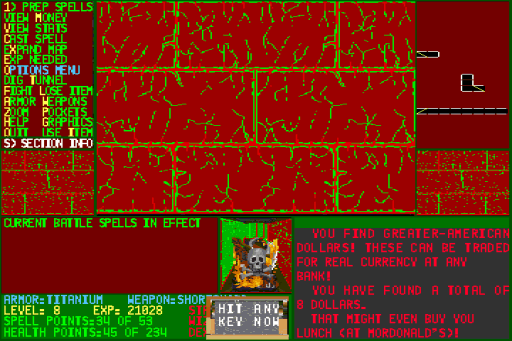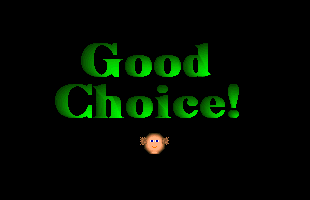 I have taken Moraff's toughest challenge and been victorious. But in a sense, it is also his greatest curse; in the past such a character would be killed quickly and I could go and do something else. In fact, it DID die, once, but so quickly that I thought a retry was in order.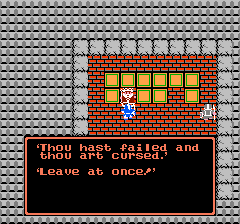 The longer this ineffectual figure lives, the less I live. It cannot win, only persist. I have very much in common with Pudensis, the gender-confused (the first one was female, the second was male), rodent monk.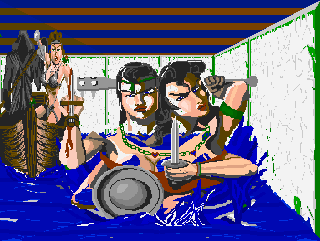 This is another view of the Demon Queen as seen by a taller person. I like it because it looks like a really bad postcard.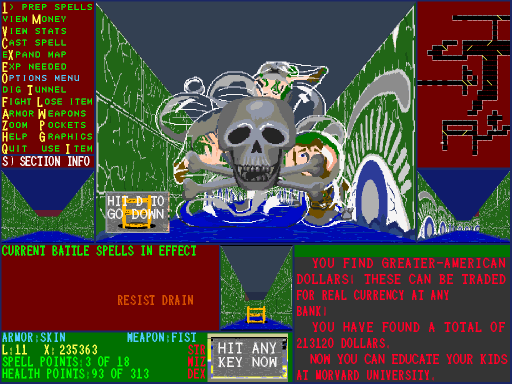 Getting through all this took me about a day's worth of hours across half a week, but what would I have done instead? Read the Southern Connecticut State University course catalog? Registered for classes pertinent to my interests? Actually prepared for them? Clearly there were more pressing and educational matters to tend at (Such as framing my Morvard rejection letter). I am a pioneer in making bad games less interesting and more tedious than ever. My place in history is secured. I may do well to drop the classes I did sign up for and write a book about this experience.
The Moraff scholars among you might have noticed that I have only played to the end of the first dungeon in the game, and have not yet entered the subsequent easier identical modules. Well we all need something to look forward to in life!


Aw bees, I wish I'd thought of that!
July 30, 2007
there is no Key Lime Pie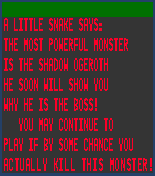 Monday, July 30, 2007, 12:39:54 am, East Haven Standard Time: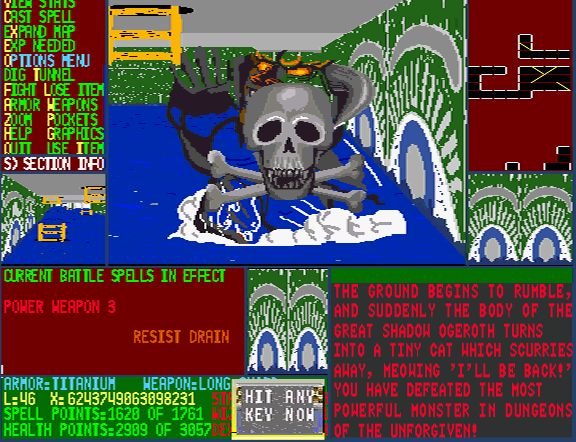 Roneldo survives Dungeons of the Unforgiven actually playing the game properly.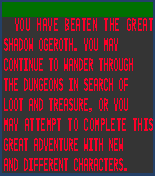 Sounds like a plan. Several plans.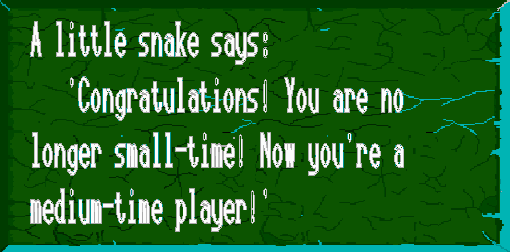 Roneldo is feared and respected.