January 13, 2021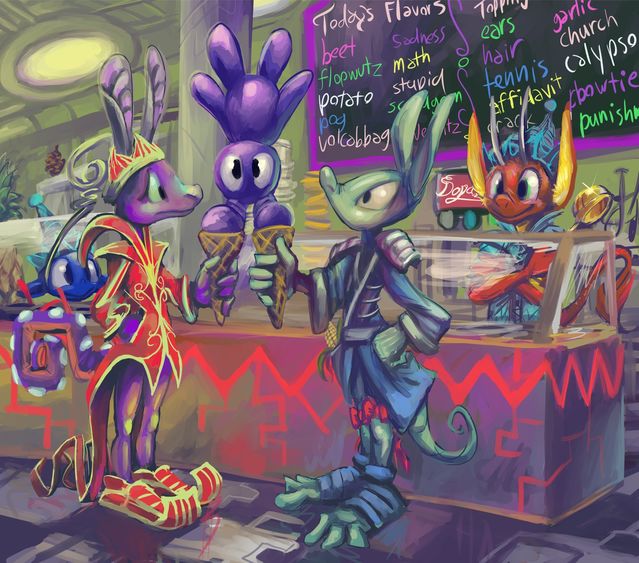 I scream you scream we all scream for nemitz's immediate and unconditional termination
I can tell nemitz is VERY proud to have served that. Of COURSE nemitz owns a GOLD scoop. which is to say, nemitz STOLE a gold scoop. or stole a regular scoop and painted it gold. Or most likely stole a scoop and gold paint and annoyed somebody else into painting the scoop gold. What a thoroughly stupid and complex sequence of occurrences.
However, why would anybody go to a store where that thing is behind the counter, much less initiate a transaction? and then why would you stand there and watch while nemitz delivers this ludicrous order, and THEN have a problem? Those customers should be fired also.
I had "chris" under toppings section early on in production because the father of my niece is named Chris with the actual last name of Topping but it seemed improbable he would see this, and most of the people who will see it likely do not know who he is. Of course chris is still a strange thing to have on your dessert so please do not go and do that just because nemitz isn't offering to do it for you. There are more stupid possibilities than nemitz can possibly get to, which is one of mits few redeemingish qualities.