August 28, 2008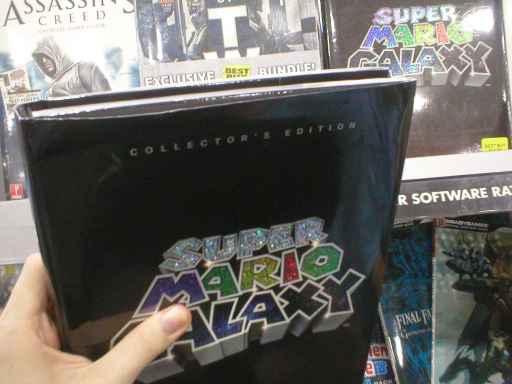 Super Mario Galaxy: The hardbound cheat book. The perfect item to bring class to any home library. I say this as the former owner of the Mario Paint book and a pair of obscenely large, barely distinct mid 1990s books about the art of user-made Doom add-ons.
A Mario Galaxy is one thing (or rather one large system of vast amounts of vaguely racist ethnic caricatures of stars), but do you ever find yourself thinking, gravy gondola, my cheap bucketware games just aren't boring and abstractly pointless enough?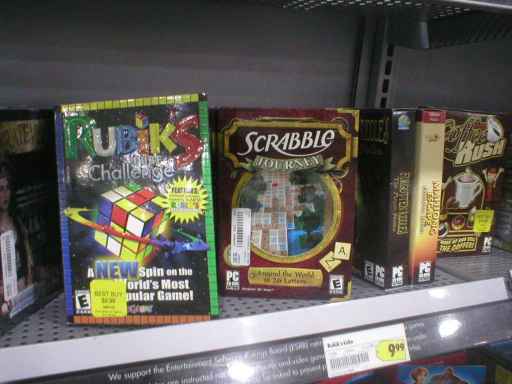 Bweeyoop! It's Rubik Cube: the video game! The sort of simplistic and annoying toy video games were invented to be better than, now deprived of that simplicity in addition to its convenient portability and tactile appeal. I could never solve the cube1 but I enjoyed twisting it around. It also makes a fairly whimsical yet adaptable decoration. This, however, surely has a completely different center of gravity. Oh yeah and it's in a big stupid plastic box, too. I wouldn't even hide it where I keep my forbidden hats. At least with Minesweeper you can pretend your boring window games are saving lives. How is spinning individual parts of a dopey rainbow cube going to help the innocent civilians of your war-torn operating system? Where's the urgency, Rubik?
1I could, if my memory is certain, complete Square 1, but it was more randomly shifting pieces in the permitted directions until the cube was formed than actually "solving" anything,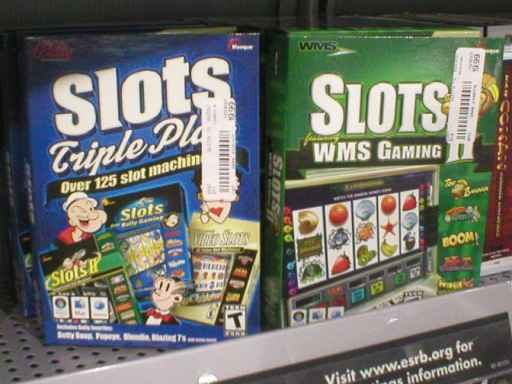 Finally, my least favorite arrpeejee mini-game available as a standalone title.
I can't imagine there being any trace of desire to run a slot machine, much less a
video
slot machine, without even the slightest, nigh-imaginary chance of winning real money. But hey, you can never
lose
more than 20 dollars! Unless you buy both of these! It has been determined that if you put something in a box, on a shelf, in a store,
somebody
will inevitably buy
one,
regardless of what it is, if it has Betty Boop on it (seen here having a border dispute with a price sticker). Still, a more dignified King Features outing overall than Popeye: Rush for Spinach,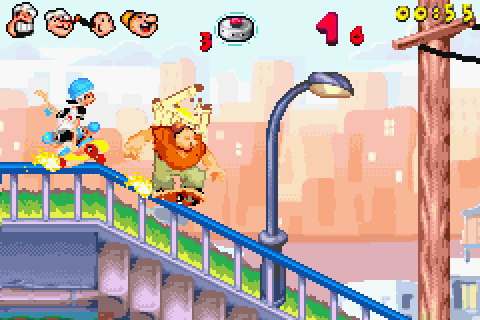 even if it lacks an appearance by Jagged Edge Totally Gnarly Rail-Grindin' Wimpy. Remember, when you think electronic urban non-violent competition for the 21st century, think Popeye the Sailor Man.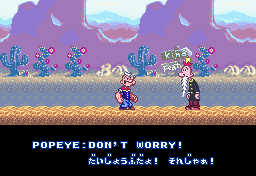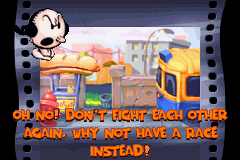 You mean besides that it's boring, totally out of character, and not a strong central basis for a side-view action game?
oh dear I wrote more about popeye rush for spinach