December 24, 2008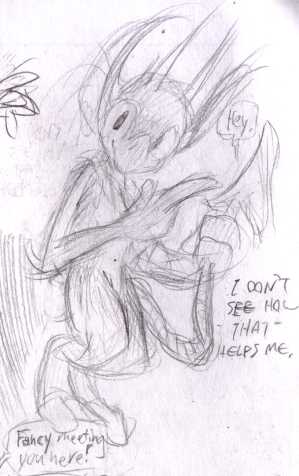 How many more must not be helped before you are satisfied?!

/\\//\\//\\//\\//\\//\\//\\//\\//\\//\\//\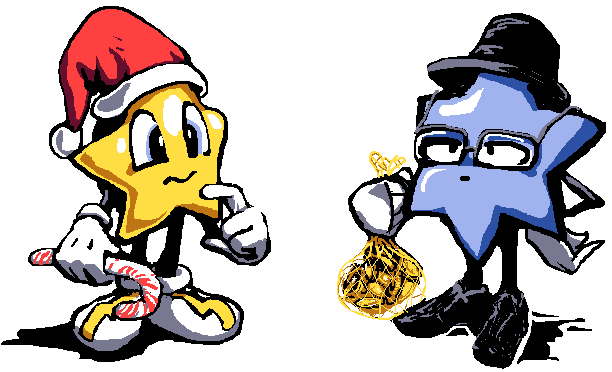 Oddly enough, so far in this December session I haven't even heard much of the songs I complained about the
other
times I complained about Christmas songs. They are determined to irritate me in new and despicable ways. It's been a lot of "I'll be home for Christmas but not really" and "Although it's been said many times and many ways!" I don't know what that one's about because I tend not to notice it until that part. Which would be great, but then the singer just says "merry crist-mah-ozzzz to you" to me and that's the end. It sounds like something should be there to rhyme with "ways" but it never arrives! "Ways" most likely is spoken to itself rhyme with something that came before it, but the song is so agonizingly slow and badly plotted that I forget by the time it's supposed to happen. I believe it is something to do with excluding ninety-three year-olds from the merriness, which strikes me as rather a poor business decision by Tony Bennett with his new Christ-massing album of semisinging.
Also, apparently "Mr. Sandman" is a Christmas song now, as I heard it coming from more than one inescapable magical electric God-voice courtesy of more than one horrible band, which is what Christmas is all about.
A Destiny's Child Christmas medley is a thing I was not previously aware of. But it is so wicked and dastardly that it ought to call itself a Smedley instead.
This the actual audio preview I found on some junky website selling a cd disk containing that track. D's C took a simple, repetitive song with no depth and through a true Christmas miracle left it with less depth than that. And then somebody else decided that was best part. It was the worst song I heard all hour. Even after venturing through the incinerating dot-gobbling corona of a Pac Sun playing "Rock rock rock rock rock and roll high school" I considered this to be the case. Destiny needs to get her kid in line.
I understand that this Santa feller is coming. But he also is doing things besides coming. He is proofreading a spreadsheet and ordering us to conceal our emotions because evidently shedding tears for any reason at all denotes naughtiness. Santa Claus is obviously not a practitioner of Domestic Discipline, in which tears are rather the only cure for naughtiness.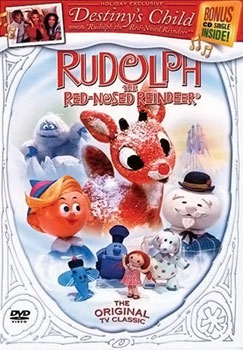 Destiny Jr.'s ruindition of the reindeer song is not included on the christmas album. I am certain this has more to do with a contract than mercy. I imagine it's supposed to be an incentive to buy the dvd of some stupid thing that's on free television every year at about the only time of year anyone would want to watch it. "HOLIDAY EXLUSIVE" is printed in tiny little letters right at the top there. By my reckless reckoning anyone to whom prime-time advertising is a deterrent would be uninterested in, if not this show itself, at least Destiny's incorrigible offspring warbling off yet another moany rendition of what this is intended to elaborate on and straighten the proverbial record of.
And Frosty the Snowman, evidently he's a very. But we knew that. I only mentioned it because it reminds me of when I used to think the song about having a holly jolly Christmas in fact desired for me to have a very very Christmas. I never did.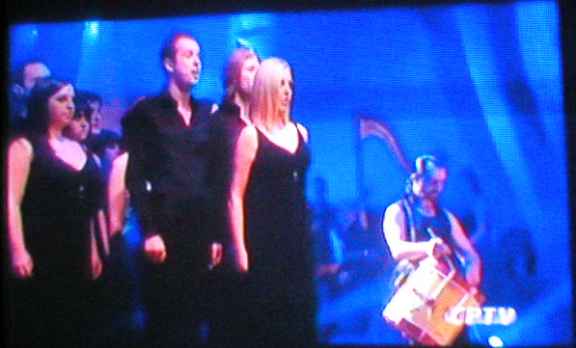 One I've obviously heard before but with increased frequency this time through is Little Drummer Boy, The, the tale of the tragically abbreviated music career of Jake "The Snake" Roberts.
What's important is that due to its alleged actual Christianity content you tend to get a slightly more reserved set of people than usual singing it, or when it's the usual cash-munching whorbies they momentarily pretend to have dignity, and what they're singing is "pah rumpappum pum." I just thought you should know.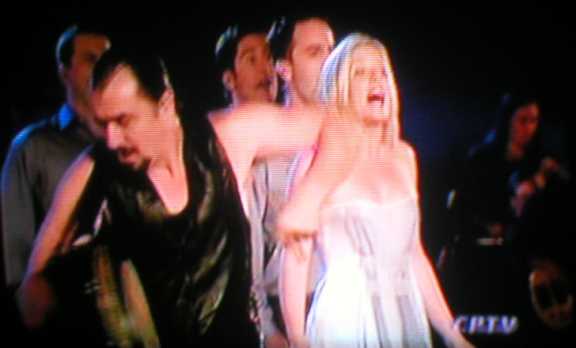 Stop him! He's getting away!
Bah, I forgot what I was talking about.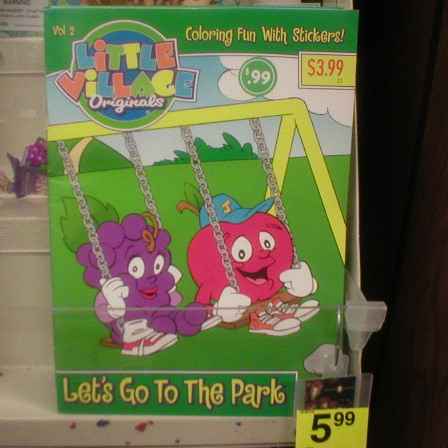 Oh, that's right. be sure to get your anthropomorphic drag queen fruit spayed and neutered plus whatever further measures you deem necessary.