August 29, 2013
Hey, let me tell you something. I do not NEED your permission to tell you anything!
========================================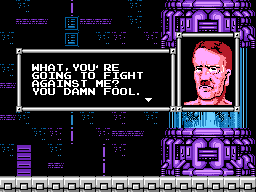 A few bims ago I got into the topic of people pretending to be Nazis on the internet.
You might be aware that I have had my own accusations of insensitivity with regard to Hitlery activities, and I have considered the potential hypocrisy of me whining over this. But I didn't say so then so I say it now. My use of nazy imagery behind generalissimo eli was meant to be seen as conspicuously bad taste, and if I thought that could not be determined from the context I would have changed it so that it was. These people think it is GOOD taste.
When I was in fourth grade I remember seeing another student draw a big swastika in a notebook. Nobody had ever told me that the Nazis butchered citizens of their own country, but I recognized the symbol from a book in my house and from a bizarre "ducktators" cartoon i had at one point on a vhs tape (that like any other cartoon I watched just because it was a cartoon without considering what its point was) and just thought "hey that IS a neat symbol. I will draw it in MY notebook too!" So after every suit-wearing man in the school district decided I was safe to return to the class, I naturally recited a jerky poem about how I can like whatever I want and nobody has the power to stop me.


This notice about returning was posted on the page of the person in question shortly before she was barred from returning to this specific fur-themed website. Actual Nazis' lack of belief in free expression is one of the major things that defines them as nazis, but this has nothing to do with "free speech." You can't (or shouldn't be) arrested for stating opinions, but you have no constitutionally granted right to use any website. And if we disregard the law, because it is often needlessly harsh and arbitrary, plus generally not written with the internet in mind, and consider what would be the "nice" or morally just thing to do, this person probably should have been tossed in a dumpster four years earlier. I would feel that way if I encountered this without any backstory.
"Free speech" is meant to give you also the opportunity to defend your opinion. Legally you do not have to, but if you merely state it and claim you are entitled to it, then it comes across like you CAN'T defend it, especially if you have plenty of time to write poems and draw pointless animations whose only purpose is, once again, to bother people. The supreme court might support your right to use the swastika to annoy people, but they might also agree that Richard Garriott can come sleep in my bed any time he wants because the end user license agreement for the Ultima Collection CD I got 14 years ago says so. Nobody reasonable would accept that.
As far as what these opinions are, "cartoon cats should proudly wear world war 2 nazi swastika armbands" is an opinion, in a sense, I suppose, and it isn't just furries who are going to not like that.
This is controversial or contentious like putting a pancreas in someone's mailbox is controversial: it isn't, it's just illogical and can't possibly accomplish anything. No publicity is bad publicity, right? But this is because less than 15 people will ever read this. Nobody will give the crispy cat a book deal because I linked to its page.
I have made jokes about the famous September 11 2001, because the hype and the federally, commercially mandated mourning was an artificial and unpleasant, and often laughable waste of time. But I never made it a major life goal to post things on the internet designed foremost to be a nuisance. And still I felt bad about some of it, eventually. You can't even compare nazi stuff to other symbols; 70 years of remembering history to avoid repeating it have removed it from logical consideration.
There could be a time in United America and Germany when swastikas mean good luck and good times, but nazis themselves wearing swastikas will always be genocidal murderers, and that stuff isn't only in these two countries or the past. There are active Nazi groups in Russia. There are a few in the parliament of Greece, and not in the "Heil Obama, he wants to use the power the constitution grants him" sense; people who would kill their own citizens out in the open, without even sending them to secret prisons first, if they got enough of their own in the room for a vote. A legitimate attempt to desensitize people to this solves nothing.
The acquaintance I mentioned last time also draws the characters without swastikas, because he found the response to his first picture, which fully featured them, lacking, but he still credits the characters to this crispy person who is deliberately horrid, and then tries to promote the horrid person to someone like me (or did, one single time). I won't give a gummy bear to somebody whose existence I can't justify (not even a clear one; I actually like them now); I certainly wouldn't spend hours drawing pictures for them, especially if I had to deliberately mischaracterize the subjects. The characters aren't particularly distinctive anyway. You could draw any dumb white cartoon cat and call it an "original character" and avoid associating with creeps like that. It would still be a boring style pastiche but I suppose that is beside the present point. In fact as far as I can tell nobody but me cares whose characters he is drawing so long as he takes out the swastikas, even though if they are the same characters they are still nazis, because part of being a furry is being able to look at a dumb cartoon like Balto or Rescuers Down Under or something drawn to resemble one and not realize how dumb it is, and that's why they enjoy each other's company and I don't.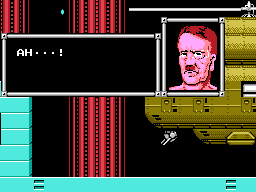 Apart from trying to conclude an unfinished thought, I also couldn't handle bimshwel being the last "video game humor" website to not have the condemnatory, excema suffering Master-D on it. I cannot do anything about its ultimate fate as the last website.
Speaking of cruel, power-mad dictators with low opinions of Anne Frank,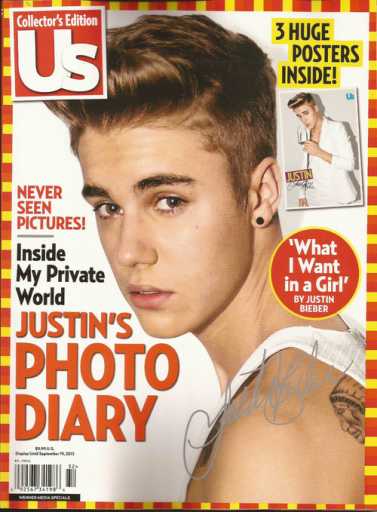 I cannot tell you what manner of female human Justin Beepler desires (It might affect listeners' abilities to imagine they specifically are being sung at if they had details, after eh).


However, our own Never-Seen (not even now; I refuse to look) bimshwel exclusive photographs show that purple hair and knee-high yellow boots do not tickle his fancy. Walking barefoot on one's toes while wearing blue capri pants is the only way to go.
Apart from specifically choosing to look like an extra from West Side Story, the recording industry's current Justin's transition from a welch's grape juice advertisement-look is nothing new. It is the standard "hey Media I have SEX now watch out" forced image makeover. Usually people try to become trashy or thuggish, unless they already have a thug image, in which event they elect to remain thug-like. Nobody ever thinks "maybe I should change my public image of sex-driven, overpaid, selfish, untrustworthy moron." In fact that is often a condition for them to continue being granted the luxury of being one (unless they become nazis or mildly overweight). What is notable is that this is the fourth time I have mentioned he-who-biebs despite only ever having heard one of his songs and only learned it was his on a technicality. This could give people the impression that I sometimes have really elaborate opinions on topics I know nothing about.