October 6, 2013
page 17 of this. This will be known far and why as the only comic strip drawn entirely in microsoft bob.
I keep forgetting that I can simply draw over the pictures from before and use most of the same dialog. I don't need to redraw and rewrite everything.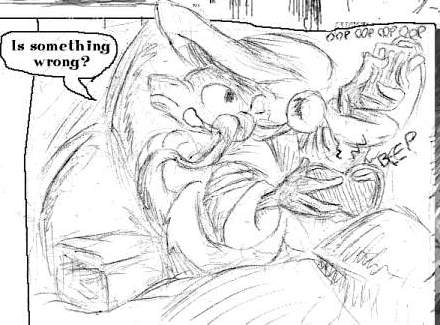 when I went to redraw this one, I eventually remembered that the additional device enters a code to start the car. Since the car has already been started it is unnecessary. But I liked the visual clutter, and perhaps I should have drawn it anyway and not thought what it was doing.
I had the car start earlier so that I could show it entering the detour, because otherwise it does not need to go anywhere. Me from 12/8 years ago is a very strange writing partner.
I tried using my quacom tablet to redraw my layout rather than the "usual" way, which is to use the mouse for that. Since I did this in an attempt to be faster, you can be certain that it took longer.
When I reviewed these, I discovered that I formerly drew the lizard's nose as less bulbous and schnozly, and eyes in general as smaller and less focused toward the center, as I was in a phase when I thought I should make things harder for me. I like the look which resulted, even if it does not suit the awkward personality. I don't know why this solution did not occur to me sooner. It might not make sense that clothing could alter a being's physical structure, but many things do not. This did occur in 1994's The Shadow but I just presumed it was really bad editing around stunt scenes. That's the way we do it in America; everything's fake.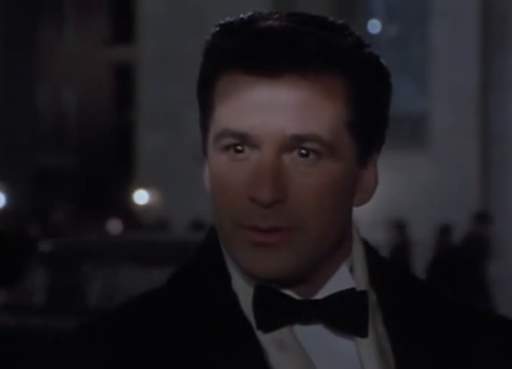 HEY. That's the U S of A you're talkin' about, pal.
At one point I had intended to have the lizard, whose original font was the redundantly named Pixiefont, speak in a coincidentally similar but slightly creepier-looking font called Gorey while wearing the hat, but I stopped using fonts between it jumping out a window and the next time it spoke, so that did not occur. And maybe it is best to keep visual signals to a minimum, so the viewer would have to decide how much influence the questionable head-adornment is giving at any point. However, for now it is supposed to be obvious.