April 16, 2009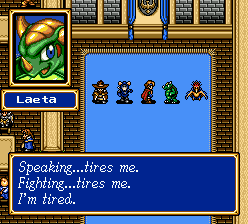 Maybe if you'd shut your mouth once in a while less people would try to fight you and then you wouldn't be tired, dumb turtle.

\/\/\/\/\/\/\/\/\/\/\/\/\/\/\/\/\/\/\/\/

If you would like to "register" at this site for the purpose of posting comments and potential other yet highly unlikely features in the future, you may do so at this link.
Howdy.
Non-registered persons may still post as freely as before. I forgot to mention that. The only benefit to going through with such a hassle seems to be the ability to post images in comments. I think. That still might not work.
You may "log out" and try to forget it ever happened at this one.
Anti-howdy.
I have not tested this much (I didn't even change the default messages) and for all I know you may end up with the power to delete the whole site, so you can't claim it's not worth a try. Why not log back in?
Howdy II: The Demon Darkness
\/\/\/\/\/\/\/\/\/\/\/\/\/\/\/\/\/\/\/\/

I just realized I placed the text "THE ADVENTURES OF BAYOU DIZZY!" in the opening to the last comment I wrote. It was, in actuality, a separate note to myself observing the similarities between two different NES game's unnecessary game start voice samples. A note which I happened to accidentally copy along with the intended, unrelated comment text simply because I had typed them consecutively and the proper comment had a lot of line skips in it already and I was weak from rereading it / not being able to fix it.
As most of my notes, excepting those I show to others, amount to nothing and are quickly forgotten about, often not being read over but once before I add new notes above them in my note file, I didn't notice that bayou dizzy had gone missing. How I additionally did not notice the curiosity hovering near the top of my web-site in all capital letters, for two days, it no doubt in search of the attention my notes are so often deprived, is rather typical of the sort of thing that goes on around here.
Although I am now fully capable of correcting the error in the comment, it seems needless to do so at this point, and doubtlessly I will be astounded anew by it at some point in the future when I come across it again in search of something else that I failed to keep track of the position of.
I felt suddenly inspired to resume my old experiments with rising from graves but when I could not locate the mixes I had made with the America Online voice I was quickly demotivated. That may be for the best. Similarly on the eluse are the English accented samples that came with the AOL 2.5 "international (yet still America) edition" software that was inexplicably included with one of my previous computers.
Huh?
Hwah?
Evidently I have [got] post.


You can go now.