November 30, 2009
Tue's day: I just realized I forgot to do the "alarm" color overlays as I did last time. Eh.
———————————————————-
page 34 of Aw Beans: A Beet Street High Seas Adventure Starring Lorna Doone and Dinty Moore
This one features some of the worst inking I've ever done. I'm really not getting any better at it. However, I am getting very good at wasting time/ink adding needless black shadow-lines that I have to remove after I scan the deal because it makes everything look burnt once it is converted from gray to black-and-white and actual color gradations are added. Whoopth.
The dimensions of that room and its relationship with the hallway continue to change. I grow weary of its rebellious ways and will tolerate them not much longer.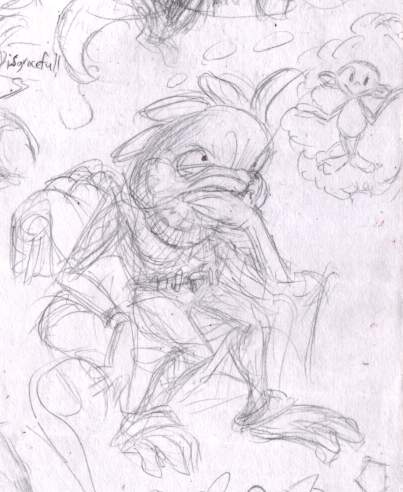 My scanner needs to be fixed/replaced, but this sort of thing hardly seems worth the trouble.