July 25, 2014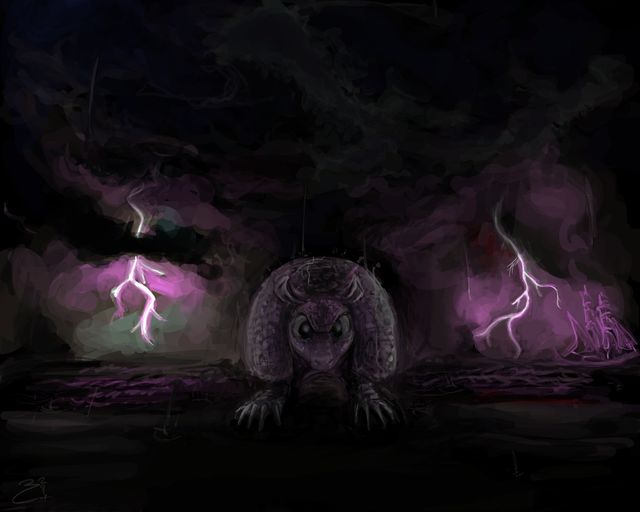 I went outside to look at lightning last night (Wednesday). Another picture I have been fiddling with for a few months yet vexes me, and I thought I would try something simpler. One character, no interaction, no complex objects to put in proper perspective. Easy? I can make an undending, confounding ordeal out of anything!

I subsequently felt bad about leaving that elpse out in the thunderstorm in such an alarmed state that it transformed into an armadillo.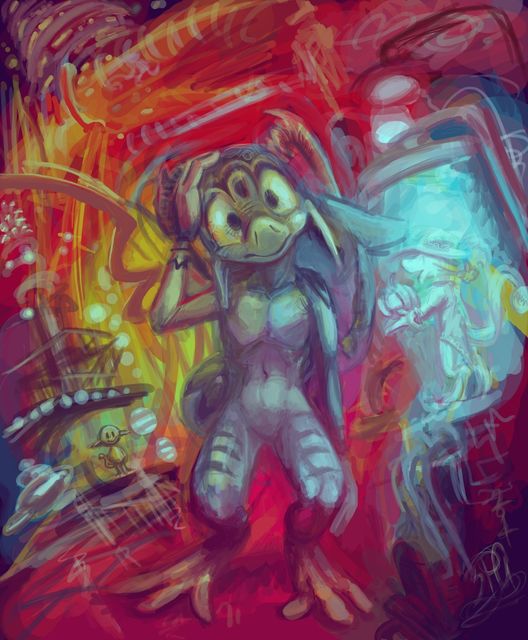 Thus to ease the situation, without so much thought that I risked another disaster, I drew a fresh elpse. But something just out of view seems to be upsetting elpse. Is it you? What are you doing? Whatever it is, please cut that out! I think elpse has had a difficult day.