August 2, 2014
<! I beg your pardon. Apparently I had "published" something I was still working on. That is no good. It is worse than usual. >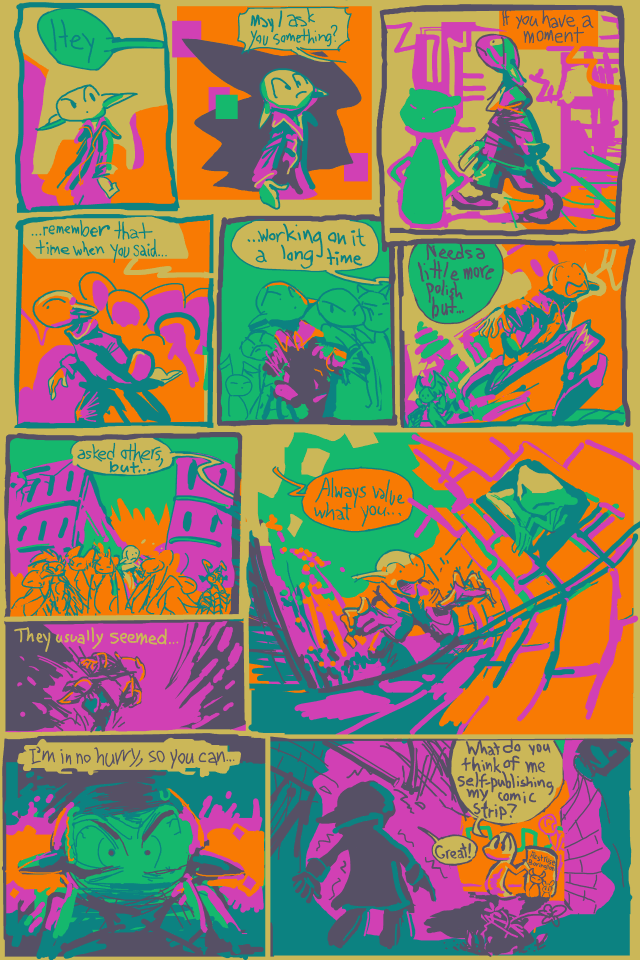 It is one of my long-held personal beliefs that if you need to ask others if you should take on a creative endeavor, then you probably should not. Additionally, if you ask anyway and people make every effort to not give you a clear response, then their answer is "no" but they think you are too emotionally unstable to handle criticism or dissuasion. They may be right, in which case I will resent their positions of superiority and continue making uncomfortable liars of them.
I proceed despite all evidence implying that it is a terrible idea. This can mean two things: I am a visionary individual, destined for great success, or I am truly insane and destined to lose much money and what little optimism I had left for my creative endeavors. Perhaps it is not surprising that the box office record-breaker
Delgo
looks like what would happen if I paid a "serious" artist to draw an elpse.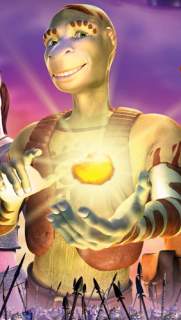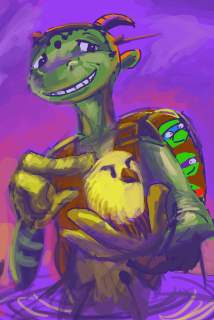 People didn't believe in that property either, and it went on to earn a historically low amount of money. It shows that if you believe in yourself and persevere amitz adversity you too can get the world to mock your life's work. I feel motivated to one day produce an even bigger disappointment than the character I at one time called "the unnatural clone baby of Abe from Oddworld and Jarjar Binks." (That is slightly more apparent through the "leather pants with bare feet and vest" aesthetic that is not evident in the picture I used here and I am not going to look up another and risk having to draw another elpse that creepy this soon)
True, worse movies with uglier characters that cost twice as much to assemble have stolen billions of dollars from customers but they had corporate backing every step of the way, which is apparently the sole valid factor. Delgo is a rare example of a computer animated horror getting precisely what it deserves and for that it should be recognized (even if it is mistakenly recognized as elpse). Is it wrong for me to desire recognition?
Whatever happens, the ambiguity that surrounds everything I do will dissipate at last. (Which therefore means I will never actually get to that point).
I must do it, even if only to crush the desire to do it. My goal was always to print the comic. That is why I forced it into such a rigid shape all these years. Despite all the printing I have done for non-sequential "art" pictures, I never considered how inappropriate my colors were until recently. Typically the printout maintains the relative contrast pretty well. The only problem is that it often seems too dark, and I hate having to guess at that sort of thing. Different printers or softwares convert my frightful RGB computer colors to CMYK ink colors differently and I can never know how it will go, and the employees working the printers often seem to know less than I do, and unmistakably care less than I do.
I considered that the faded colors I get when vectorizing my old, low resolution drawings in Adobe Illustrator is probably best to not rebrighten too much over, since the reason they are being faded in the first place is because Adobe Illustrator only uses CMYK ink colors. Paint Shop Pro, that I draw the comic in, only uses RGB, meaning the color gets converted three times before the end and sure to be degraded considerably, but effect of the final degradation will be less extreme and easier to predict. Some of my pictures are garish anyway, but I do not on my own think to tune them down, ordinarily. The colors that are ugly on a computer are often impossible to reproduce in ink! My creation is literally too abominable to exist.
It is apparent between 24 and 25 that much less redrawing is being done on the updated pages, than in the past, perhaps less than is called for. I underestimated my ability to find something ugly. Printing in color is expensive, so I will probably just do the first 32 pages for the first book attempt, which gives me a functionally arbitrary stopping point. Once I get there I will look at it as a whole for the first time and fix the art up better, within reason, provided I can afford reason and the printing costs. The text needed to be completely redone, however. It flagrantly crossed barriers and performed unorthodox actions, and I risked it being more interesting than the characters.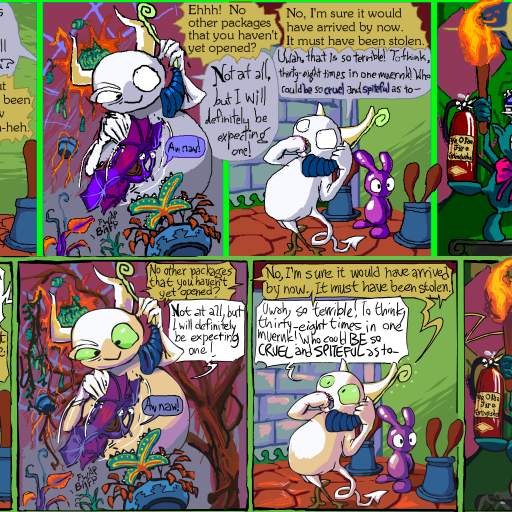 It probably is not any easier to read now, but if you glance or squint at it, it seems like it would be if you looked closer.
But why would people pay money for a comic strip they can get for free on the internet? I do not know! But apparently some people do. I know that when I have, at stupid art shows, shown people printed out samples of the comic, and they seemed interested, and I told them they could find it on the website, I never heard from them again. This then also knocks out another excuse. It will be there in front of them, to not buy or care about instead of not buying or caring about my art prints. With just the prints to sell I feel silly, since I would not buy art prints myself. But comic books, I have bought a few of those, willingly, usually. Eventually people will have no choice but to admit they think I am marginally talented and delusional. Victory at last!