August 16, 2014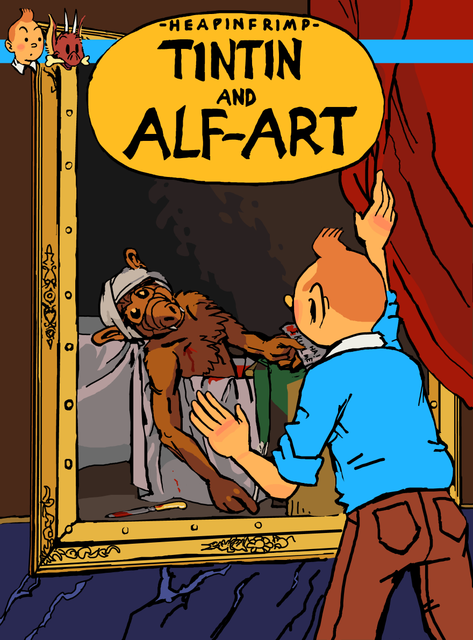 Unbeknown to all but the most studied bande-dessinee scholars, Hergé had several unfinished stories in progress at the time of his death. This one is somewhat lesser-known than its similarly-titled companion.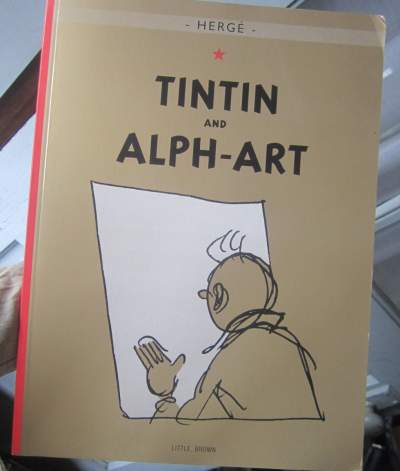 I explained my own joke there because apparently there is very little cross-over in public awareness of an incomplete Belgian comic book published 50 years after the series' hey-day and 1980s American puppet-based situation comedies. Who could have guessed? I usually make sure to pick only the most recent, popular topics for mashups, like
screaming scruffbags + everything
to maximize my potential audience.
I wanted to use a painting that people would recognize that would look extra stupid to have ALF in it, but which was not Mona Lisehhh. I have little doubt there was some ALF-related promotional material at some point which used that one. Tintin has already had a seen-from-behind run-in with it, anyhow. Death of Marat may have been a bad choice, though, since the painting is recognizable through its use of shadow, which Tintin books are not!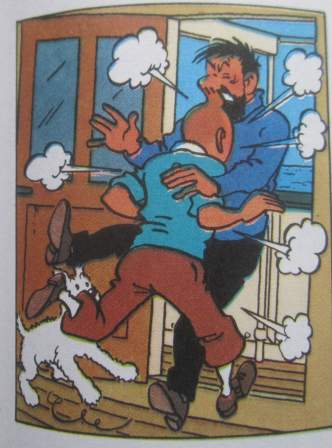 Also: in the final completed story, Airjay changed the sort of trousers that Tintin wears from a strikingly outdated style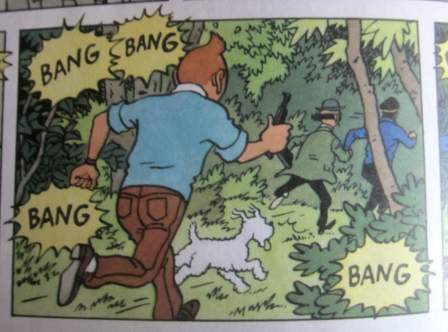 to another that is presently strikingly outdated but less recognizable, and seemed looking to continue this trend in the book after it. I thought I should be consistent with that based on the premise that the thing I made up was from the same period, but with just the upper portion visible and from the back it looks odd. I point this out because
AAAAAAAAAUUUUUUUUUURRRRRRRRRRFFFFFFFFFFGGGGGGG I'VE BEEN TINNED!