July 26, 2010
I didn't think all the words in this were boring enough so I also included numerous pictures of words.
=-=-=-=-=-=-=-=-=-=-=-=-=-=-=-=-=-=-=-=-=-=-=-=-=-=-=-=-=-=-=-=-=-=-=-=-=-=-=-=-
If there's sexism at the Daily Show, most of it's on the website and written by people who aren't actually employed by it. Cartoon sleaziness is still the first instinct for men on the internet.
I first heard of these startling accusations when Stephen Colbert mentioned on his show that I "probably already heard." So maybe you have, also and I needn't mention it. I wish you'd told me that before I mentioned it. The article accuses the show of discrimination for hiring a lady named Olivia Munn who didn't come across while on the air as terribly humorous to the writer so there must be some deeper motive. Another moderately recent addition Josh Gad was also less than impressive to complainy viewers despite being a man and fat. I suspect there the explanation is that the show merely deliberately auditioned and hired a non-funny person just to annoy us. I don't see how this is a huge problem; I remember when Stacey Grenrock joined the show. Because I'm really really old. People hated the first 20 or so reports she did. By the last two, though, she seemed to be getting it.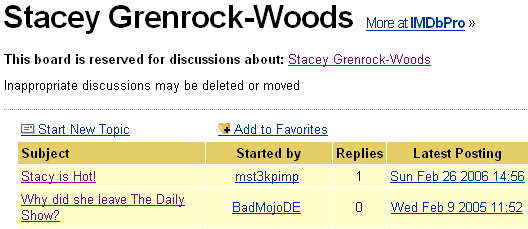 It ultimately didn't make a difference. Don't worry, these both go out of their way to mention that Samantha Bee is less visually appealing to them, and she wasn't even pregnant then!
We're getting off-topic, though, I think. From the thing I linked at:

I can't take seriously any quest for decency or social equality which makes use of the terminology "but-thurt." I'd rather not attempt to track down its etymology by typing it [anywhere] but at worst it's mildly anti-gay and at best I just think it's ugly. I also can't seriously take the phrase "we geeks," and while that might be construed as some sort of discrimination on my own part, I am at least aware of this and not lazily tossing around language I picked up on the 4
th
chan and calling myself a "big think"er.
Munn, whom I had not heard of, was apparently famous despite my not having heard of her on the Cops Channel for being the sort of person who is hired by the Cops Channel, prior to being on the Jeff Dunham Channel. While there definitely continues to be huge potential for any non-male whom pictures exist of (or even somebody of ambiguous gender who merely draws pictures of ladies) to develop a fanbase merely by not being repulsed by the sleazy men who compose a majority of vocal audiences, my first thoughts were of these very oafs themselves. The article laments Munn's lack of legitimate comedic ability but I don't reckon most of the viewers have noticed.

This one isn't any worse than what other late night hosts do in the actual presence of ladies, but I don't like it when they do that either.

To be fair, the vague, John-Doey default avatars make just about anything seem unsettling. Why is this presumed to be better than no avatar at all?

The Facebook icon explains this, though it stops short of excusing anything.

Whoa there Nunly. There's only room for one verbose idiot on this page and unfortunately for you it's the one who controls the crop tool. What's odd is that Scott here seems to agree with the linked article despite entirely missing its point.

Well I'm glad you said it nicely. Cacofraginstaple, Confederated Creeps of the Covered Keyboard, is it truly so hard for you to locate video of skinny ladies accompanied by open comment fields online? I assure you you'll find most of them just as unfunny.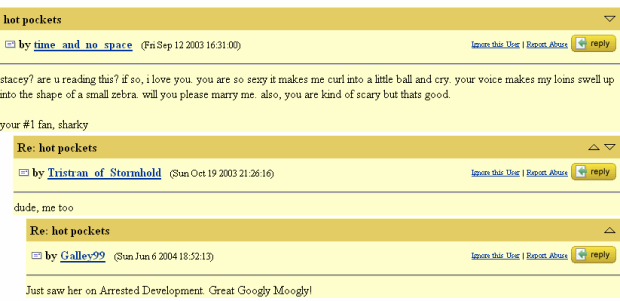 Well that's certainly-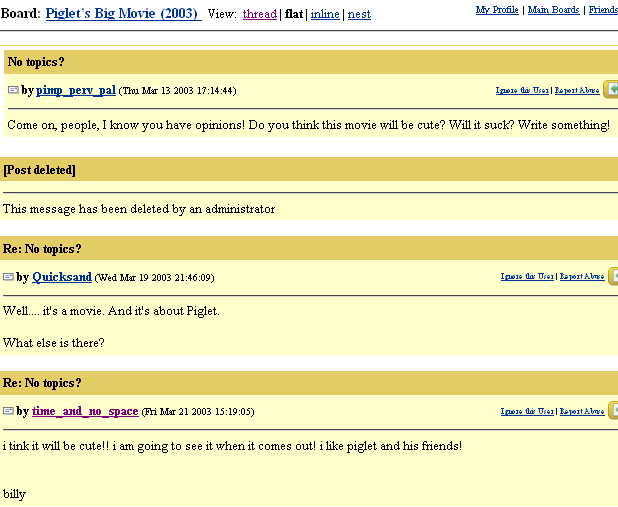 Oh how about th-

This site entry has to end now.
=======================================================================

Hey That Daily Show is back from a two week hiatus! And with it a fresh shipment of message board creepism arrives! This is actually pretty nasty, but so is the entry I'm appending this to.

Is it "irony?" Do I care?
Additionally, apparently this is the original article that was controversial. In that case I have no idea why I came across that other one and thought it was what I thought it was –this is even linked from within the other– but apart from that I don't think anything I said before is less valid than it was, presuming any of that was valid. I wrote it all but didn't feel like reading it.
It is somewhat less about Olivia Munn and even mentions Miriam Tolan, who was last seen apologizing for not being on the show and then never was again but supposedly married Frankenstein at some point.