August 30, 2010

June 17, threethousandnineteenthirtyfour: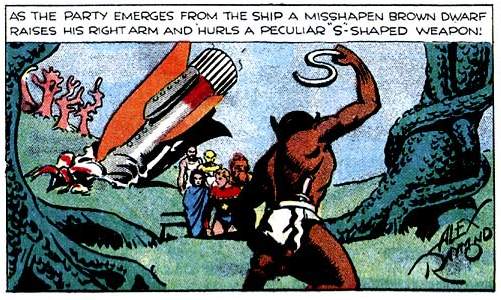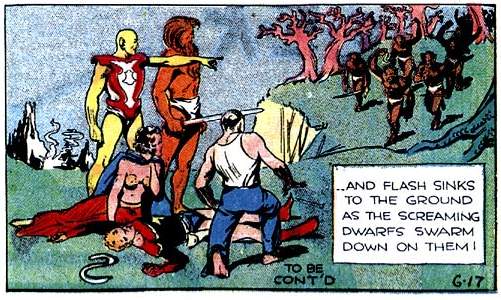 Earth's greatest hero, captivity enthusiast, thrice consecutively voted "Most likely to be stripped of clothing and sent to The Arena" and all-around white guy Flash Gordon is defeated by a backwards S (Roneldo's whereabouts unknown). A truce was called when both sides realized they despised trousers. The kneeling fellow in the second frame is actually being executed for the sake of peace.
Annnnnnnnnnd evidently I have things to do.