July 12, 2011
Howdy. I will try and… aw beans I don't even know anymore. If I put something new here then it will be here.
=========================================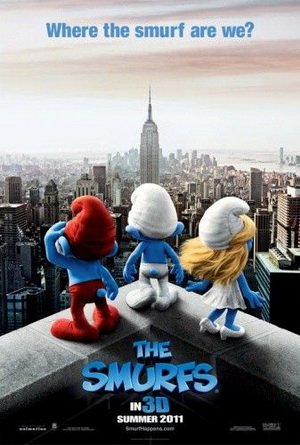 I think there should be a movie in which He Man, The Smurfs, Fat Albert, Garfield, The Thundercats and every other cartoon all-star to the rescue accidentally enter a magic portal to New York City at the same time. Also present are Underdog, the Ninja Turtles, George of the Jungle, Hercules, Curious George, Alf, Crocodile Dundee, Thor, Clifford the Big Ol' Dog, King Kong, the Capital One vikings and I don't know Squiddly Diddly who dwell in The City anyway. In fact I think that must be what happened because otherwise every legal resident would be used to weirdos running around "not understanding" how things work and causing comic mischief that their convenient, less interesting normal person friends who mysteriously get equal billing and screen time have to cover up and pay for, and would have long since exhausted their ability to be amused at this schtick. Likewise, I expect that when the The Avengers movie happens the crony hangers-on to the various heroes will travel around in a van solving mysteries together so that they don't all get separate time-wasting scenes.

Congratulations. You found a way to deprive the word "trilogy" of the last of its reputation solidifying clout without putting the word "prequel" in front of it.
I'm GLAD a smurf movie has traveled forth at last to give challenge. Between this and the chipmunks it's about time we were doing soulless corporate hip 'n edgy remakes of stuff that was shoddy and insufferable to begin with.