November 11, 2011
Have you wondered what I have been up to lately that has consumed so much of my time? No? Good, because it isn't this.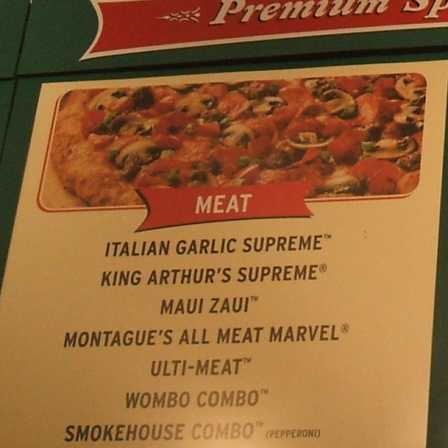 What does non-historical, non-Italian, possibly Hawaiian monarch King Arthur know about pizzas? You'd be surprised how little. For one thing he evidently cannot name a single meat. He seems to have heard reports of Pepperoni but is not confident enough that it's real to put it in full size print. There was more consensus in his time on the existence of Wombo, a horrific beast that menaced the countryside by giving birth at inopportune times. The menu, alas, stops short of specifying which byproduct of this ends up on the pizza.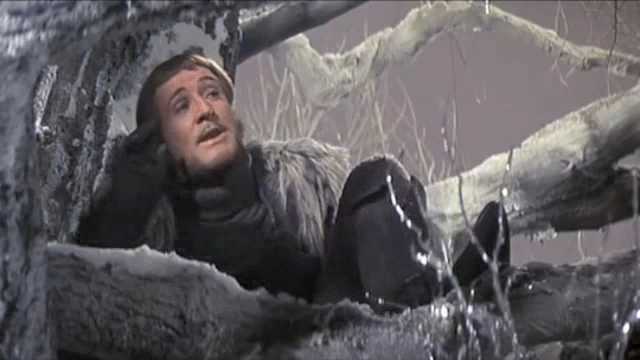 I wonder what the king is doing tonight. Not pondering the culinary arts, that much is certain.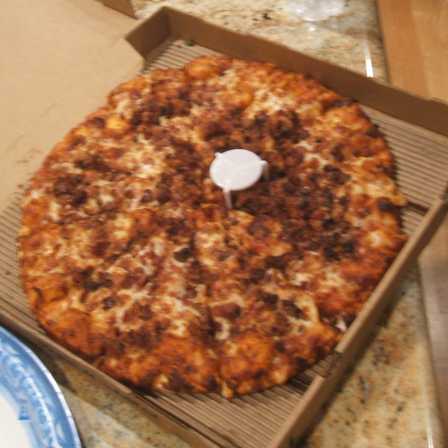 The pizza wasn't
bad,
but it seemed a bit like a frozen pizza that somebody had heated up. I could have done it in my own home if I wasn't on a totally ill-advised trip to California that I thankfully only regret based on my primary reason for going, which had eerily little to do with this pizza and that ultimately mattered less than it could have. I never forget a pizza, though. Yet I was nicely received by the folks whose home this occurred in, and I can't remember if they insisted on paying for the pizza or not, so I'll just say they did and that it was very kind of them, especially considering that I overestimated my ability to consume foreign pizzas in single attempts and left the remains for them to ponder. With that in mind I decline to comment on their bottled pancakes at this time.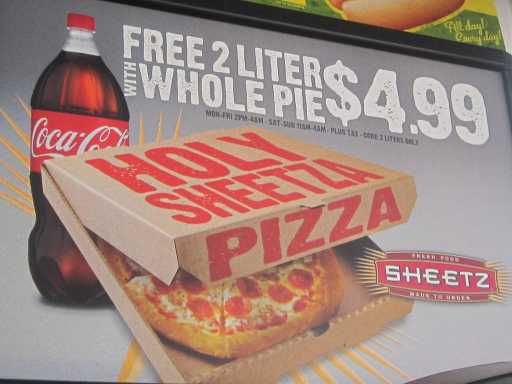 Congratulations, you've equated the name of your company and all the products it makes with excrement. Blessed excrement, perhaps but still nothing that I want to take a bite out of.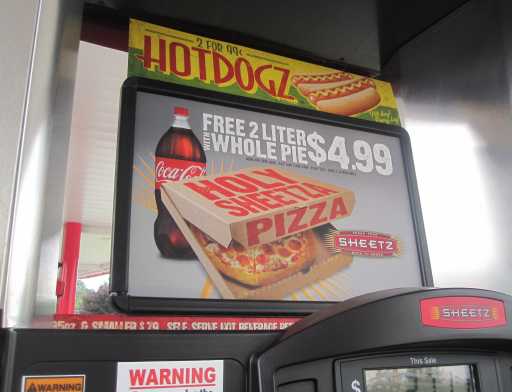 When you can't even legally type "hot dogs" without having to swap in a Z something has gone beyond wrong and two warnings may not be enough. I'm pretty sure the only legal minimum food content in a hot dog is anything that can be dyed pink without rupturing. It's not like they're Wyngz, after all; hot dogs are supposed to have offal in them. What's in these? Just plain awful? Rather a devious strategy, putting this by a gas pump to make the fuel seem appetizing by comparison so that I feel more inclined to consume that more expensive product.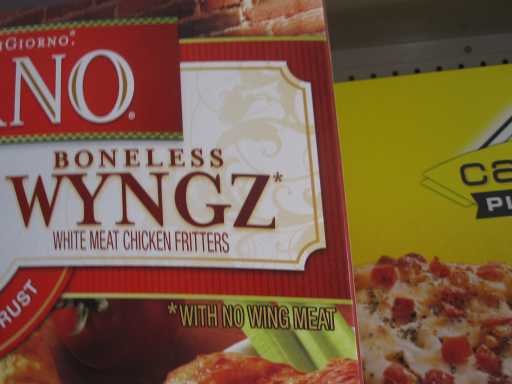 Ah yes, the famous wyngz. So called because they aren't actually wings. Just some matter comprised of similar matter formed into a similar shape. Although by that reasoning several of the products observed today may be appropriately labelled pyzza. This rule seems to be applied inconsistently, however: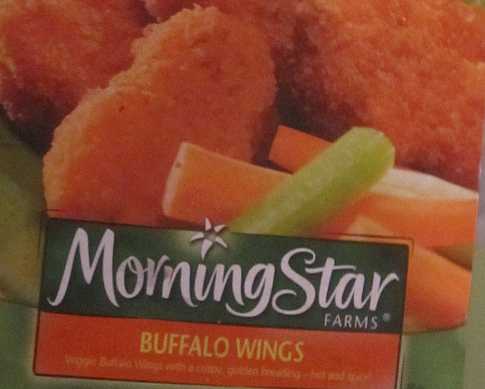 These don't have meat in them at all and don't even look like conventional wing-shaped meat pieces, yet avoided having their vowel revoked.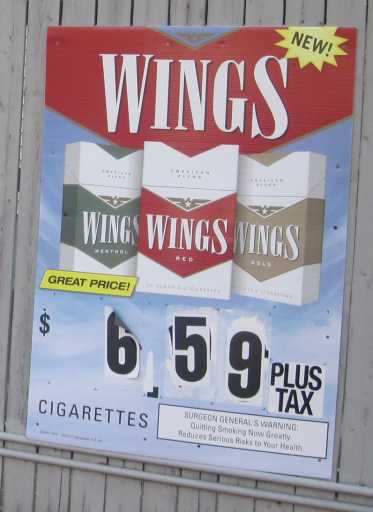 and
these
aren't even breaded. How can I be sure putting them in my mouth will make me sick? At least the price is great. What's more it would be great whatever numbers I attached to the sign. But this is beside the beside the point. What, if wings be out, is a more natural thing to pair with a pizza, still in its box?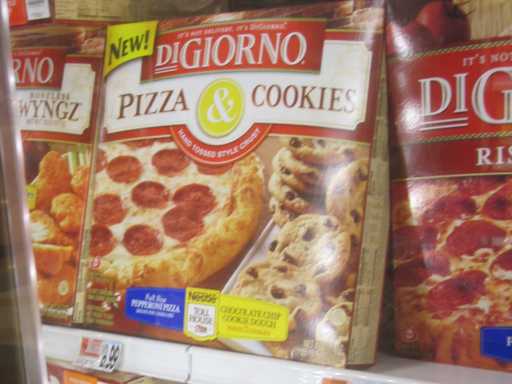 Pizza and cookies!
Wha? don't you mean cookyez? (cookno)
This doesn't go far enough; we need to put cookies
on
the pizza. They already look more like pepperoni than the
little cubes
less elite bad frozen pizza brands use and there's probably more organic matter inside them. Also, wouldn't it better highlight the longevity of frozen food to print OLD! on the label? Yes, it would. How dare you question me. I shan't forget.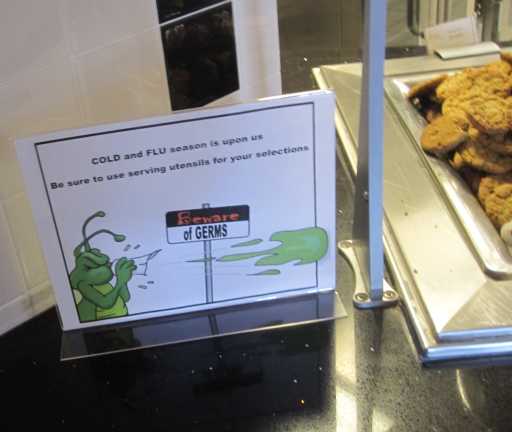 It makes sense that they would team up: cookies get a formidable ally to protect them from horrifying anthropomorph insect aliens who fire head-sized phlegm projectiles and pizza gets something it can spell properly. It's wyn-wyn.