November 29, 2015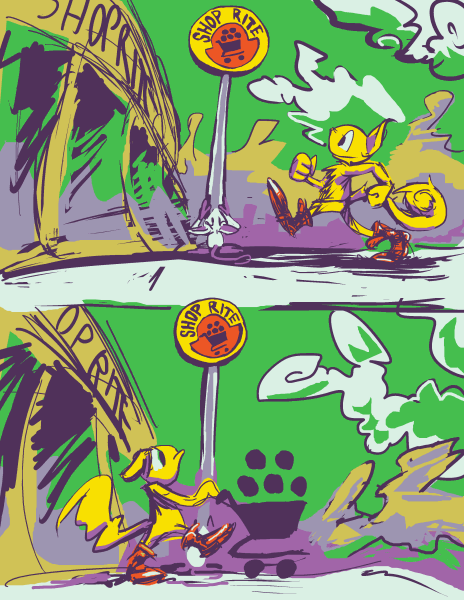 Why are you pouting? Did you not pay attention to what you put in your own cart? Until after you paid and walked out? Typical miply stupid animal.
NO! Do NOT act like you are doing me a favor! I did NOT ask you to buy that!
Actually, as dopey as that thing is I would not recommend walking inside a shop rite without waterproof boots since there is usually a spill in there somewhere with no employee for miles.
If you are not familiar with Shop Rite, good. It is like a Stop & Shop or a Kroger or a Food Lion except you get an uneasy feeling that you are trash when you are inside.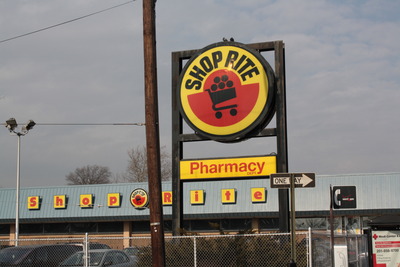 The drawing is of course inspired by the older shop rite logo. The one that it is impossible to find a photograph of that does not look like a crime scene. The current Shop Rite logo does not just have weird lumps floating over a coal black mine cart; it also has shards and scraps in the mix.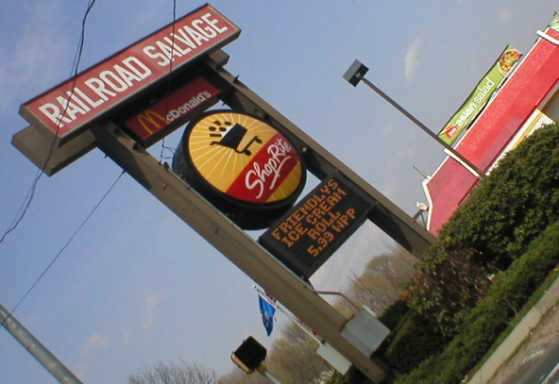 Also note that while they redrew the graphic they didn't fix the glaring spelling and grammar error in the store's title.
This Shop Rite is at the Railroad Salvage plaza, which in the absence of better data I will presume means all the groceries were illegally stolen from train wrecks that may or may not have been engineered by the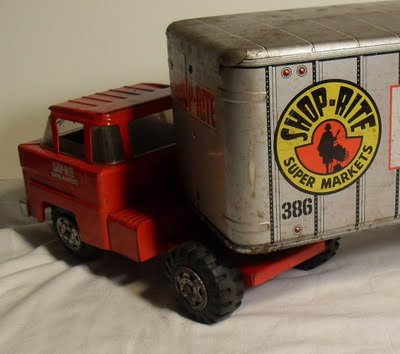 yet older logo's sinister silhouette of Inspector Gadget beside some sort of death ray.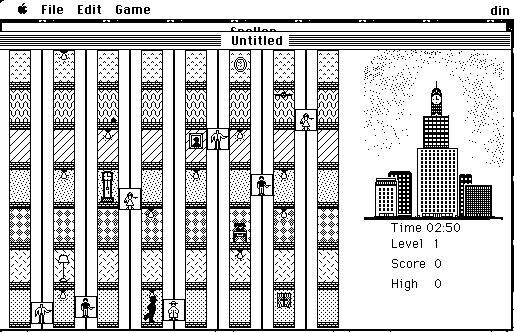 This person was created when the protagonist from the Apple Macintosh Trashic "Climber" bumped into the middle elevator too many times.

Ordinarily upon collision Climber will turn sideways, flop out its legs and have impotent rage while totally immobile for 5 to 40 seconds, however much time you have remaining, which was the perfect time to strike. I would like to get my own screen shot of this but emulating old macintosh games is the most arcane and arduous task on the planet. Forced, impregnable obsolescence on an Apple product is nothing new. This is harder than using an itunes gift card without installing iTunes (AND quicktime), which is impossible. It is even harder than coming out of a shop rite without crying.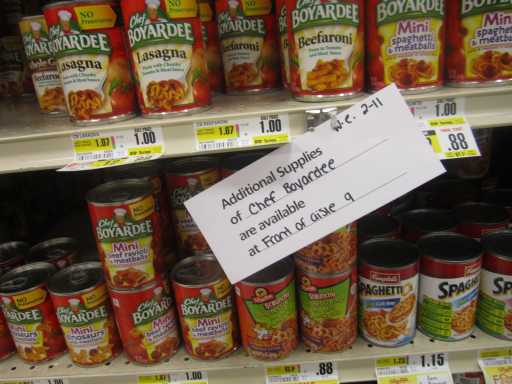 What's worse: that this isn't enough Chef Boy ar Dee to satisfy the masses, or that they refer to this tinned glop as "supplies?"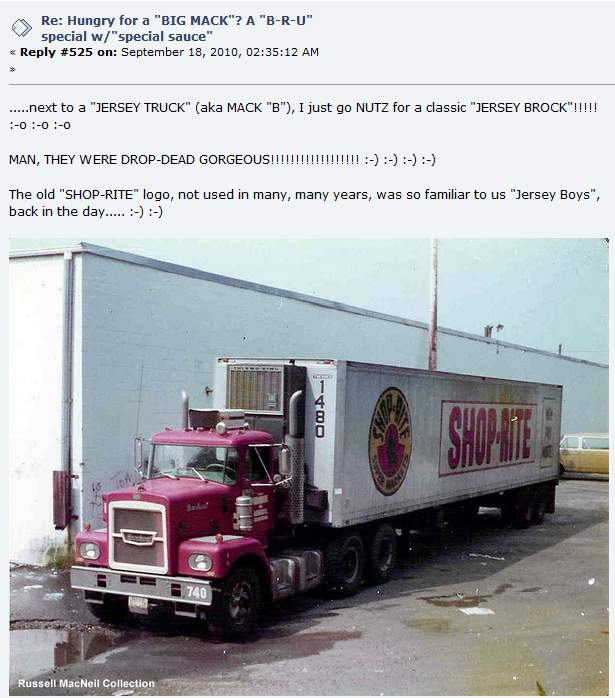 This person is happy because the pertinent Shop Rite is clearly out of business.
the next part of this story that only mentions shop rite at the end
the part after that one which has far too much shop rite in it