December 30, 2015
part one
part two (sort of)
And now a third Shop Rite post! You only get one Star Wars movie this year but I have provided a whole trilogy. Unfortunately I got it at Shop Rite.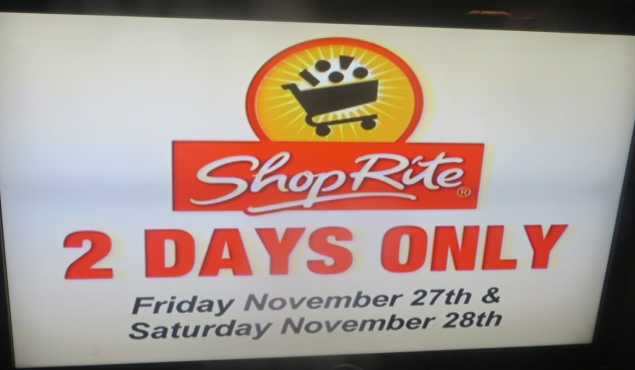 Good old African-American Friday. I actually meant to post this that day, but while you were taking a luxurious trip between now and midnight to save $800 on an ex-box, me, I was camping outside Shop Rite to "beat" the rush to save 30 cents on beets and pork and beans.
I commented on this situation
previously
but neglected to link to the video, which I think is very important. <!Keep in mind that is beets AND pork, AND beans! Not just beets, not just beans, not just pork. >
The Shop Rite Can Can sale happens every year, sometimes twice, and people swear by it. The same recording of the song and the same animation have likewise been recycled, in increasingly edited form, as modern regulations for showing anything outside shoddily edited snippet form require it. According to recently declassified documents, my parents were once invited to spend a week with some let's call them friends in a cabin in let's say Maine. One, I will call him Pol, since his name was Paul and I am changing his name to protect his identity, learned that my mother was a vegetarian, but assured her not to worry, since Pol was going to do all the cooking, to "give the ladies a break," having stocked up at the Shop Rite can-can sale. It should be a heartwarming story but it isn't because I thought it was the funniest thing I ever heard once I heard it. Shop Rite made me laugh at kindness!
Also, the unseen announcer in this ad from 198x is the same person who still does it. I can only conclude that just IS Shop Rite talking. We do not need to get into the most recent advertising because the latest ends with the on-camera actor proclaiming "now that deserves a happy dance," one of an ever-increasing number of recent ads inexplicably invoking "happy dance," and many of them are not even for Shop Rite, possibly indicating a deeper conspiracy that is outside my present jurisdiction.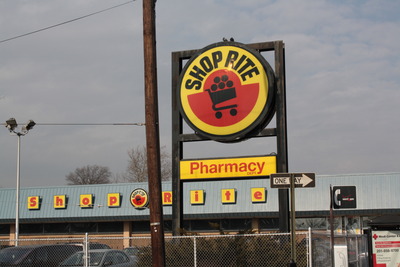 The "rite" in the name may not merely be "right" misspelled and misapplied… what a fool I have been! The answer is much simpler: Shop Rite refers to an aspect of a ceremony for a religion based on shopping. Without proper shop rites, we will be denied shop salvation.
Shop Rite is so cheap that it doesn't even give you a chance to call bow tie pasta by its proper name, farfalle.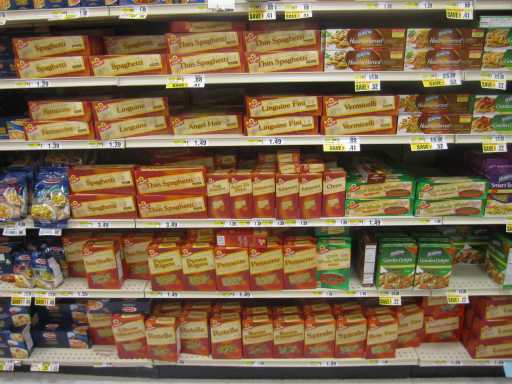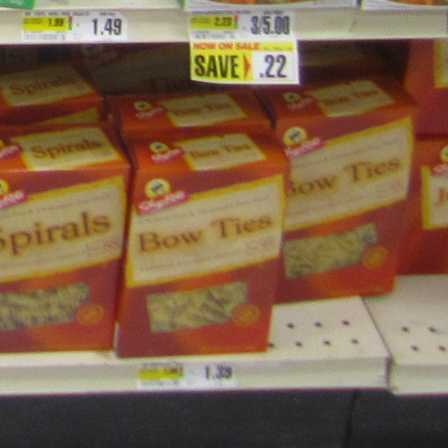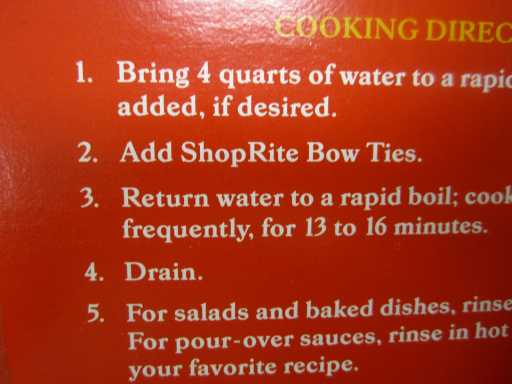 Shop Rite assumes if it calls the pasta farfalle, none of its intended customers will know the pasta is bow-tie shaped.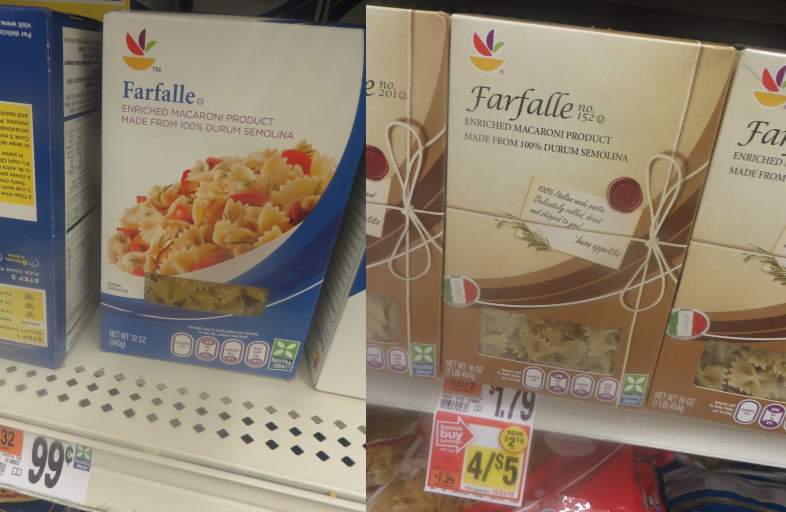 Consider that shoprite crumpetitor Shop & Shop has a rinkity dinkity store brand of pasta and a "fancy" brand that is exactly the same but costs more and has a picture of string on it so I'm supposed to think somebody actually giftwrapped this cardboard box of overpriced rinkity dinkety pasta. Imagine if it was your birthday and somebody gave this to you. Anyway, neither of these calls the stuff "bowties." Also, even though almost everything at Shop Rite is denoted as being marked down, it is often more expensive than the same item at another store. The cheapo Shop Rite bow ties from my trip in 2012 cost 40 cents more than the same quantity box of cheapo Stop & Shop bowties with a less cheap name from this month, and the Stop & Shop is in Madison, the town where my neighbors react with disbelief when I answer no to "this is just your summer house, right?"
Back to bow ties, even knowing that, of course, we are supposed to associate bow ties with classiness, and shop rite is the LAST store you would want claiming responsibility for yours, it is worth observing that- oh deben, something awful just occurred to me. Would you let me see that sign again?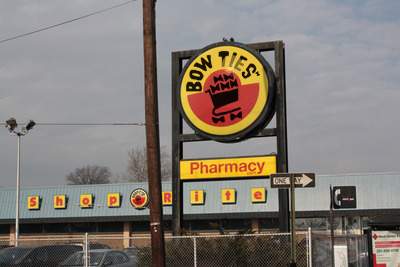 AW NAW! Get it away! Before…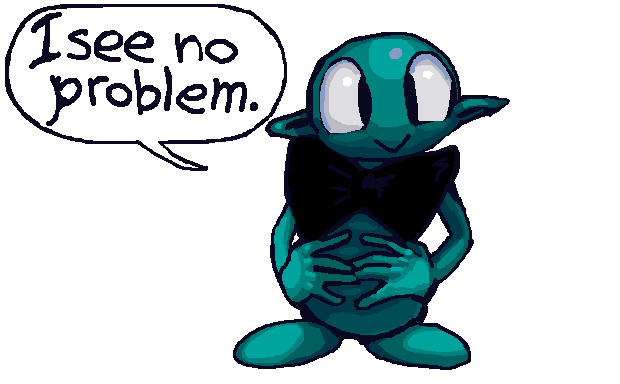 There seems to be a deeper Shop Rite-Bow Tie connection than I ever suspected. I have lost the will to scream. One screams because one wants help and I think none can be forthcoming. This is most worrisome. I may have to go into hiding until next year.