September 30, 2018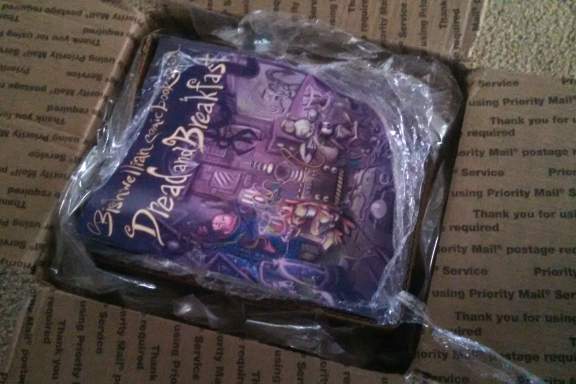 These comic books showed up last week. I am sure they are fine. So fine that I am not even going to look at them in an attempt to invent new ways in which they may not be fine. I did the thing on the comic printer's website which allows them to be bought direct from there instead of me, but I do not know how long that will want to be processed. I was too tired to deal with these matters at the time since i was attempting to finish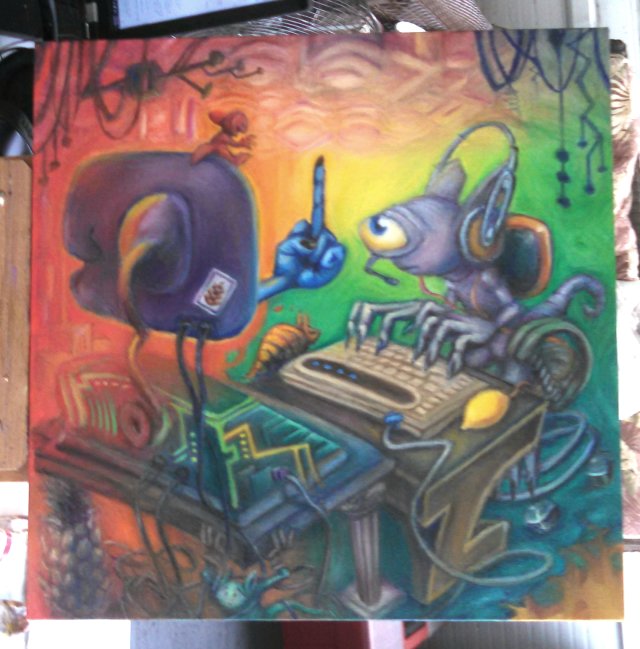 this painting. I did not succeed –there are several points where light will shine through the canvas if given the chance because paint has not totally saturated the area– but I ran out of time and sent it out anyway. I will probably not see it again until November, when it has concluded not being purchased by anybody, at which point I will decline to finish it. I priced it at 803 dollars because I did not want anybody to buy it because I wanted to finish it. I may however take that chance to get a better photograph of it.
It was made with oil paint across two weeks. The previous 18 by 18 inch oil painting I did, in 2015, took a month. My 18×18 inch acrylic painting from 2016 took two weeks, however. I chose oil this time when I only had two weeks of time because I actually chose acrylic but accidentally put oil paint on it and had to commit to that because acrylic paint won't stick to an oil-painted surface and it is a hassle to get canvases at this size and I only had one. So with that in mind it is a solid effort.
The painting and comic books are both associated with my participation in the City Wide Open Studio Alternative Space Weekend event in New Haven, October 27 and 28. Which I must clarify is NOT an accomplishment in itself since anybody with $90, the ability to transport a table and a piece of trash to place on the table may also participate. Nonetheless I am devoted to producing trash and I have TWO tables.
This post and my other productions have been delayed a bit because, to put it simply, everything within range of my 3 to 5 senses is or becomes broken and stupid, and when those broken stupid things are not impeding me directly they are requiring my somehow top priority attention to waste time vainly trying to repair them, including cases in which, such as with two degenerate animals that share my home, and also my internet "provider" Frontier, another party's goal is exclusively to make things stupid and broken.
And so this fits right in. I wanted to have at least one "boss" thing to show in the video I was going to make for my CWOS space, since I have no new cartoon this year. THIS is not that video. My "plan" was to have a playable release but I do not think I will, considering how long just making this one dorky pink idiot took, that it barely works, and potatoes.
There is no sound on this because i have not made the sound effects yet and this is not actually the place where that creature goes, and getting hit with a flung purple thing is supposed to actually be more dangerous than getting hit with other things but somehow all my shots of getting hit by them had ugly error messages floating over them, occurred when i had invulnerability on, or had the invulnerability off message, so you just see the two times when i successfully deflected one! The second half is to show that i wasted time animating it from all eight key angles even though in practice it will probably not spend much time pursuing non-players and of course this could never be played with more than one in the alternate dimensional event two people wanted to due to the broken scripts that allow the production as a whole to function even at the minimal level it does!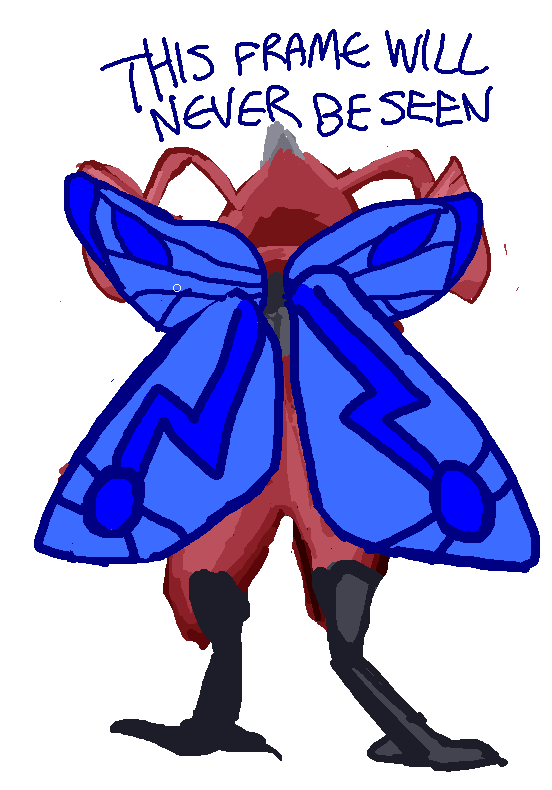 Also of "note" is that this frame actually does somehow get seen in the video so I ought to remove that text and the copious quantities of shod.
The next part of this would be to overhaul the "weapons," since I hate just seeing that one stupid hand there, and find as many ways as possible to include interactive-seeming content that does not need to be drawn from multiple angles or require complicated code-production.
HOWEVER, I also need to, before October 27, produce posters to sell or at least present in addition to my usual 11×8.5 inch prints and yes of course I found a way to be terrified of that process. And when that is over, if I did all these things properly, and feel like I am received well by actual people, regardless of whether they buy anything, I will be in a relatively good state from which to plan what I will do at that point.
howdy