November 8, 2018
If anyone is still out there after that last thing I put up, which I stand behind, 93%, here is page 30 of part 3 of the comic strip.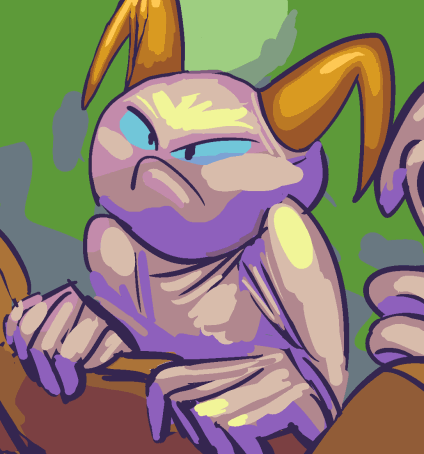 My only consolation: finding out that I'm my one true obligation.
Who needs a dream? Who needs ambition? Who'd be the fool in my position? Not very many, the way things are going, there'll soon be one less. No one in your life is with you constantly. No one is completely on your side. And though I moved my world to be with them, still the gap between us was too wide. And I won't miss them, they made it perfectly clear: I was a fool and probably queer. Not a help, you'll admit, to agreement between us. I've taken mitz for seven years and I won't take it anymore. Each day got through means one or two less mistakes remain to be made.
Let man's petty fandoms tear themselves apart. It brings me no joy adding to their satisfaction. Bit by bit the pieces fit the bimshwellian machine advances, not one move that won't improve our nation's chances. This is the one situation I wanted most to avoid. What on earth am I doing, I could be better employed! I don't care if you're a champion, no one messes with me. I am ruthless in upholding what I know is right, black or white, as you'll see. I'm on the case, can't be fooled. Any objection is overruled. One night in bimshwel and the tough guys tumble. If you don't like it then it's up to you. You've a better reason to be anti-nem than me. How can you let mediocrity win? Who do these foreign chappies think they are? I can't believe that they don't see my game; I'm like that tennis player — what's his name? Maybe it's a bit confusing, for a game, but rubik's cubes were much the same. And the appeal, partner, of this deal, partner, Is we both stand to win; We'll bring back the golden era.
No no, you're reacting exactly the way that they waaaaant! And ehhhhvery poison word shows that you never understood. You take care you don't let their shenanigans blind you. It's all very well to say "you fool!" It's now or never. I could be choosing no choices whatsoever. Sad to see the ancient and distinguished game that used to be very like another when your head's down over your pieces, brother.