November 13, 2018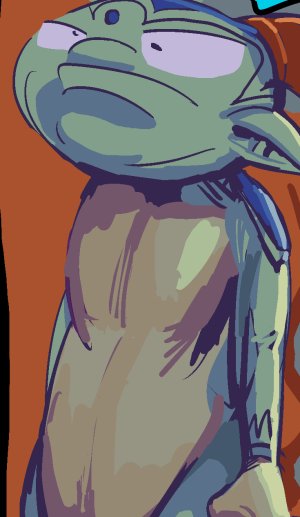 page 31 of part 3 of the comic strip.

I planned this with a blow gun without really thinking about it. When I came back to it two weeks ago that seemed bland. I couldn't think of anything to change it to except a sling shot, but then remembered i
already used a slingshot
on a page that i suppose realistically was not all that long ago. I also considered but did not draw a tiny bow-and-arrow but justified reverting to the blow gun on the grounds that kumquat looks funny opening its mouth like that. But then I had to tilt its angle more toward the viewer to seem less like it was deliberately aiming away from elpse, and consequently made it look less funny!
I also had to mirror the layouts over flow of information concerns and hopefully this will not screw up the page after this which I already laid out with the expectation that kumquat was attacking from the right instead of left!