May 15, 2019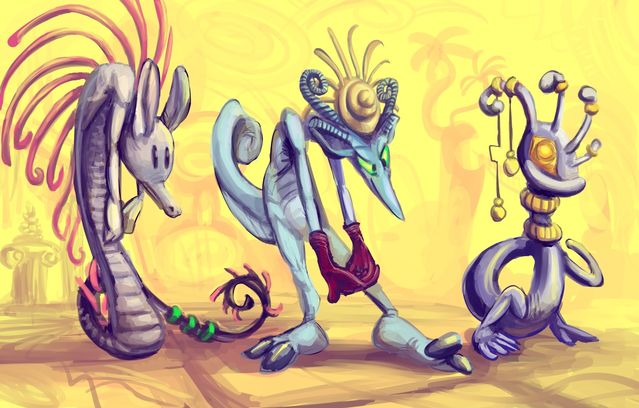 three more unrelated idiots that happened to have been sketched near each other.
I should look into putting up a picture with something happening in it one of these days!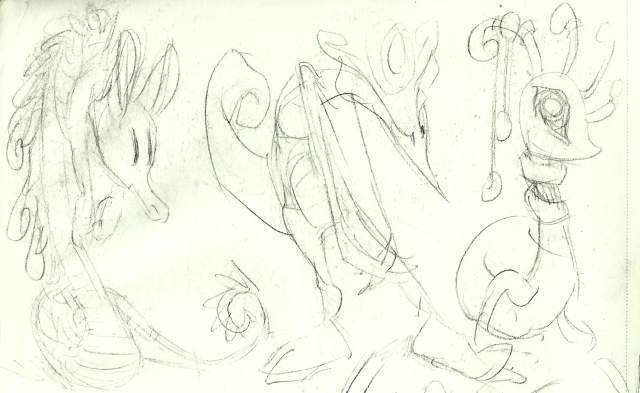 Or at least deviate into a less-rigid setup than this one if I feel a need to keep crinkling out dumb illustrations to prove that i continue existing. And then make sure i don't bland out the subtle distinctive elements of the original cheap sketch in my haste to not spend hours and hours on something that I know does not matter. And if I do that anyway, try to avoid looking back at the sketch and becoming aware of that after already smearing the "finished" one in front of all the same people multiple times across the different websites.
I trusted in a formula that usually results in passable mediocrity, like the Famous Studios Popeye cartoons, but every once in a while even a stable formula fails, and with nothing else behind it there is going to be something totally unredeemable, like when Popeye came home from World War 2 and the writers/management decided he should stop hitting people all the time and be more like Donald Duck and be a stooge to a cute animal or his dipfip nephews instead of an invincible meathead who won't compromise even when it means leveling an entire town, even though his popularity stems directly from his ability to appear noble while being a destructive stubborn clod.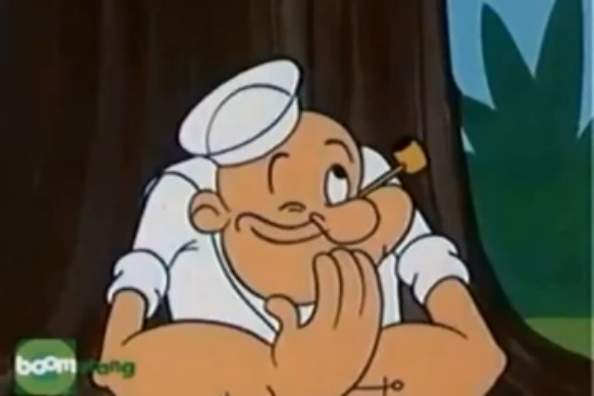 I won't even talk about the terrible, totally official popeye cartoons made in 2018, because I am going to bed. The simple fact is that Popeye cartoons have been lame for most of their existence so freaking out over extensions of that trend will solve nothing. I think fictional characters should become public domain property after 70 years regardless of what boneheads swap the rights around. I think I said that ages ago in a post that I never finished because my brain is soup. They belong in their own time periods. Take them out too far and they become something else that might as well be called something else, exclusively benefiting and appealing to horrid people.
I do not want to appeal to horrid people. Not for free, anyway! Rushing for free is as beneficial as
rushing for spinach.