December 24, 2019
I am almost sad the "cats" movie is flopping so hard since I was looking forward to getting angry at it not doing that.
cats is my least favorite musical work by somebody who I think has actual musical talent. Everything about it was annoying even before Rebel Wilson had a role in it.
my stance on cats is a matter of public record, but I will repeat it anyway because I'm sick, i need help.
Starlight Express is the gayest ostensibly heterosexual love story I have ever seen. Although to be fair I haven't tried to watch Cats yet.
–
I have now listened to the "Cats" album in full and wish to apologize to Lord Andrew Webster for implying that it has a story.
–
And I wish also to apologize to Jonathan Larson 20 years after his death for ever saying Rent was the most annoying musical.
–
Cats is like if every song in Rent was sung-chanted by Angel and had nothing to do with the song before it.
–
Cats are like THIS! And cats do THAT! That's how life IS if you're a CAT!
–
I was embarrassed that I liked starlight express, overall, at times, but maybe I shouldn't be since cats gets loads more respect.
–
I think Starlight Express was made specifically for people who like really stupid stage musicals but didn't like Cats for why-ever
–
And also to help Andy Lloyd Lloyder replenish his stock of gold embroidered toilet paper.
–
I spread my "Chess" obsession across a few years but I want to try and get Starlight Express out of my system within the week.
–
I do not know what long-term psychological damage dwelling on it might be capable of.
I think Andy Pandy Webby is a substantially better composer than Stephen Sondheim, on account of his music actually having discernible tunes. If Webbo is guilty of plagiarism at least he picks good targets. But there is a reason Jesus Christ Superstar got made into a movie almost immediately and Cats took almost my entire lifetime, apart from one being a god story and the other a there is no god story. Which reminds me, christmas is tomorrow!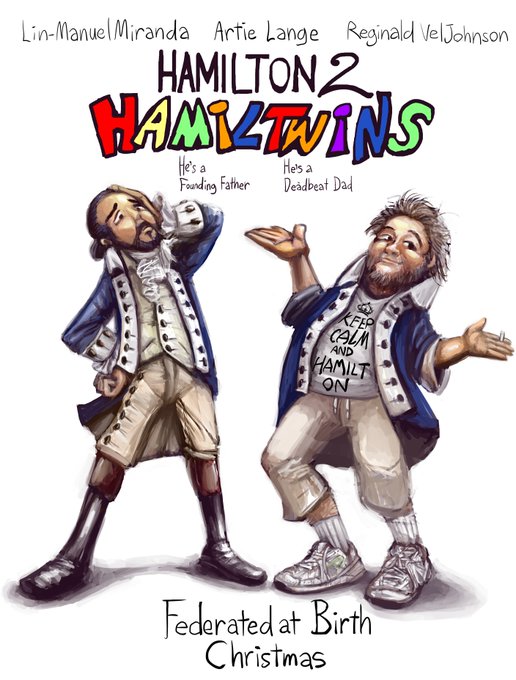 Gosh it's finally here I can't wait
I drew the sketch in 2016 during a particularly regrettable period in my life and forgot about it, then last year my younger brother was going to appear at some sort of comedy event where Artie Lange was also going to appear, so i colored and purged the uncanny valley from it in anticipation of promoting the event with this, but then the brother dropped for a reason that I wouldn't have because gosh if somebody is PAYING me to do what i ASPIRE to do and I was sharing a venue with somebody else who made a career out of it why would I not, that would get me more respect than drawing dopey fursonas ever has, and I suddenly had no excuse to justify bringing it up again and I forgot it again. unfortunately, i remembered.
ALSO it seems that in 2017 Lange had a series of incidents which among other things have rendered his nose in a state that makes it seem perpetually pressed against a plate of glass, so as barely recognizable as this drawing was it is now quite less so, and then I suppose already had been at the time when I meant to show it. I only learned that today when debating whether to tag him in the post on instagram. I decided not to because I wanted to tag both of them and if the other guy has an instagram page it didn't come up fast enough for me to not start getting nauseated at other people's posts mentioning him and great bimpity frimpity look at this dumb garbage who cares it isn't worth that much anxiety.
In other Lindy news he recently appeared without my being prepared for it in the HBO series "his dark materials," where he portrays the character Lee Scoresby, who gets into fistfights and shoots monsters with a gun and is utterly unconvincing, and apart from that is incredibly distracting being a ubiquitous media celebrity in an ostensibly fantasy setting but fortunately only in half the episodes and not the only thing wrong with the program. One of which is uncertainty as to whom the titular "his" refers. The quantity of luminance in his materials is not a factor in my distaste for them, apart from maybe I would like his stupid beard better if it were invisible.
My opinion of whose-ever dark materials is also a matter of public record, but unlike "cats" was actually topical when I talked about it and I still couldn't even manage a single meager "like" so there is less need to assume that was just because nobody saw the posts because I am sure someone did. if you look up related hash tags all the posts are just people who are already fans of that guy talking about how great he is on the show even though, as noted, he is usually NOT on the show and detrimental when he is. that's probably WHY he was cast; he brings along an existing set of fans who aren't very discerning. I am supposed to accept him as a surrogate father figure for the main character Lyra even though they hardly have any screen time together and when they do Lee is whining about having to work or demanding to be paid, which could be funny if he was funny but he isn't. Lee Scoresby has about as much warmth as the equally nasally Enoch "Nucky" Thompson from the earlier hbo series Boardwalk Empire, which apparently loads of people watched when it was new, just nobody who I know or who knows me.
That comparison seems like a compliment since Enoch is portrayed by Steve Buscemi who a lot of people also like but Enoch is an unscrupulous gangster rather than a roguish ne'erdowell with a heart of gold.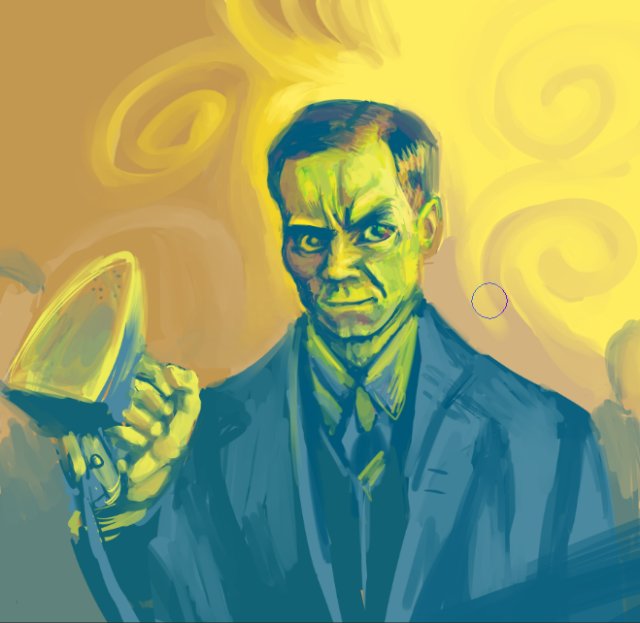 this is a different character, i suppose it isn't terribly important whom and that may work in my favor since the valley of uncanniness I mentioned earlier is less of a factor when you don't know who a picture is SUPPOSED to look like.
yes I have hbo now, I am up to date on the premium channel shows that I for years resented The Media treating like everybody watched and kept up with back when i couldn't, and now I don't have regular cable and it is better, and apparently loads of people also are only using premium streaming television now rather than conventional broadcast services, and once again we still have no idea what each other are talking about.
but this is christmas, right? I should do something nice for someone. tying up old mental baggage so I don't talk about it where other people can hear it is a gooder deed than I typically manage.