February 14, 2020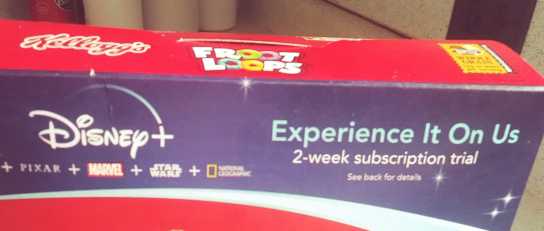 oh cow! a free trial ON THEM! DISNEY is PAYING the FEE for you! except it isn't, it has billions of dollars and could still turn a massive profit if it offered this streaming service for free. and every other service that charges gives you a MONTH free trial. it is the mark of a true price gouging monster giving you less than half as much and still presenting it like a favor. maybe the logic in the board room was that a consumer could theoretically watch all the original content in a month and dump the service without paying anything. right as you could with netflix or hulu, which are known to have loads of new shows but few good ones;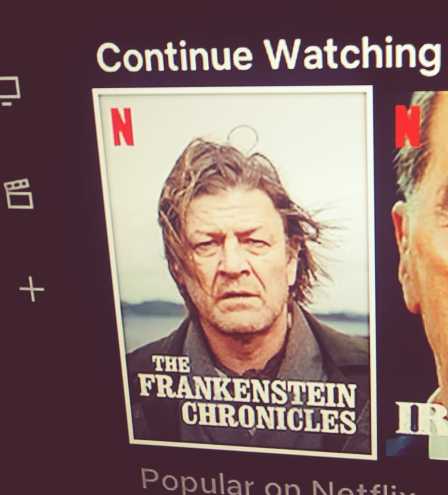 even Nick Nolte's mugshot has its own show on Netflix, for example, and they still stay in business, very good business. this, like EVERY other thing the disney company has done in my life time and before, is inherently hostile to buyers and uses its inescapable socialized influence on children as leverage to force parents, and you can see below that the box text addresses "parents" directly, into paying through the nose and any other accessible orifice. disney has a CENTURY's worth of its own content plus the loads it has acquired in the past few years that now can't be gotten anywhere else, plus multiple generations of wealthy imbeciles who shill its properties at every opportunity without any compensation, and still wants to use this "look at how we're losing on the deal" marketing. Look I am so angry I don't even care that somebody of approximately equal mental function to myself brought froot loops into the house.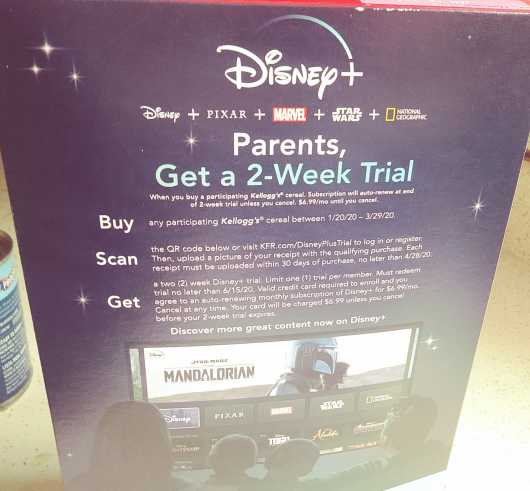 the back of a cereal box has never been the place for literary excellence but as a child I reckon I could think of few things less interesting than a big AD directed at my parents. I am no
toucan sam
apologist but the bird has some interesting colors.
The box doesn't actually say what the monthly charge IS, another sign of a shifty, shifty business, so I had to look it up on my own, which means now every robot tracking me knows I willingly looked up information on disney plus and will gladly interpret that as me approving of it and a sign that it needs to shove more disney plus ads at me since plainly I am not getting enough unsolicited information about it.
The cost per month turns out to be is $6.99, which doens't seem too bad, but Hulu's lowest rate is $5.99. Although with tax that now comes to 6.37. Hulu of course has advertisements, but the point is mootly since disney doesn't NEED ads since it OWNS everything it broadcasts, and furthermore ALSO owns hulu. This IS an improvement from ye olde disney channelle which DID have repetitive shrill ads for disney products and nothing else, even during programming designed to not have commercial breaks, but i suppose they figure with a
slightly
less captive audience who pay specifically for the access they can't get away with that as easily.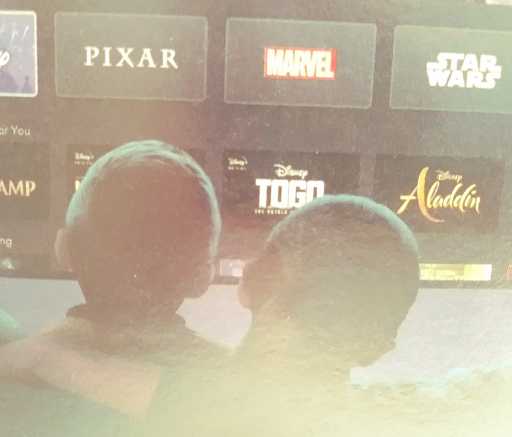 Immediately beneath Marvel Logo, the Series, is something called "togo." am i really to believe disney has made a feature about Duke Togo, Golgo 13? Or is it a documentary about Togo, the African country where
nemitz
rigged elections? I don't know and I aim not to know.
but ONCE AGAIN i looked it up anyway!
apparently Togo is about a real sled dog named Togo, and its primary reason for existing, as best I can tell, is to finally stick it to Balto, the also real dog who did slightly less than Togo in the same historical event but got more credit and inspired the Balto film series which while worthy of derision is notable for being a rare, presumably lucrative talking dog franchise that Disney does NOT own or get any money from, which they just aren't having, here OR Togo.