April 13, 2020
oh fleeps I never made a website entry out of this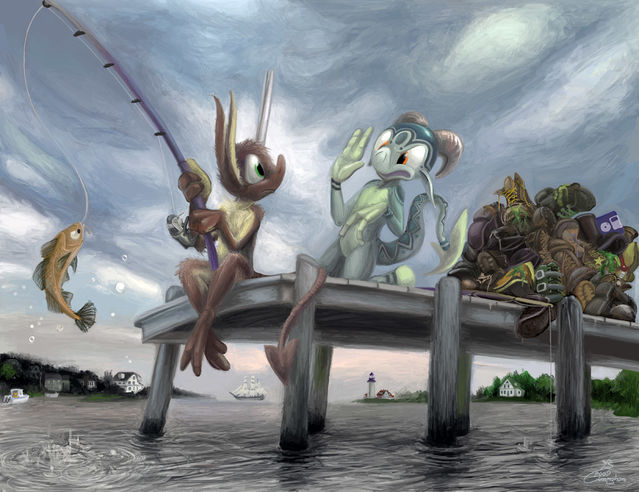 Obviously we are collecting boots today. I don't see how you could have POSSIBLY messed that up. Hey, fool! We are not catching fish here. And yet you caught one. You couldn't even catch cholera by ingesting the Vibrio cholerae bacterium, and still you caught a fish. Good job. "Good" as in "opposite of good."
Atrocious. Typical nemitz move.
tennish years later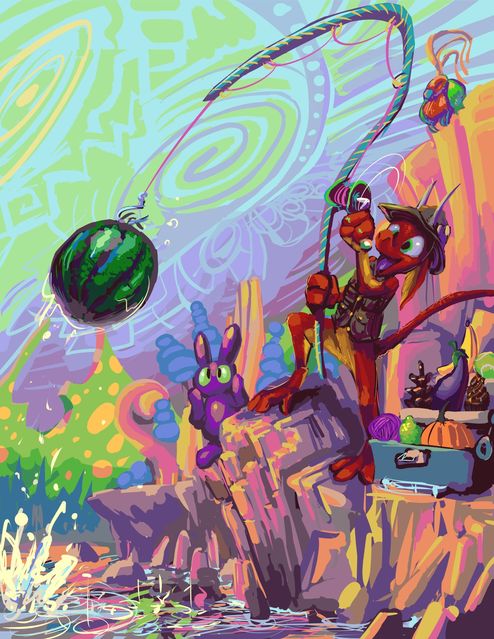 nemitz (orange imp) seems to be improving mitz skill at fishing. improved for nemitz, i mean. Presumably elpse (green imp) has something better to do. I hardly think there could be anything worse to do.
meanwhile I have I have not gotten much better at drawing!