September 16, 2012
Friday the 28 – Saturday the 29 interval: Good news! I have a word heap that will be ready to display in the morning, which needs merely to be proofread with a mind clear enough to see errors but not enough to know better. The bad news is that I was kidding about that being good news.
====================================================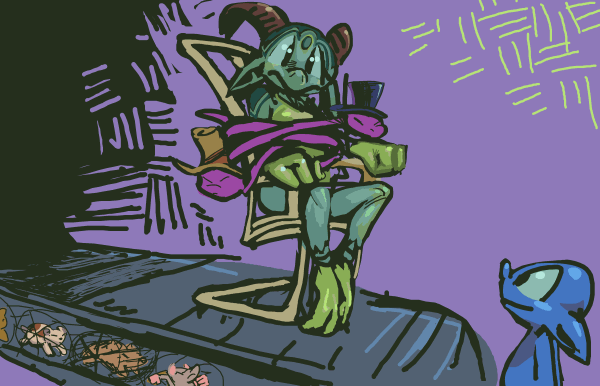 ====================================================
Everybody knows how much I love the website "tumblr." Everybody is also occasionally confident of erroneous information. "Tumblr radar" is a section of the website layout for identifying "hot" circulating objects, as a convenient and benevolent means to ensure popular stuff gets more popular. However, in practice it generally just shows really bad artwork from a limited range of grotesque styles.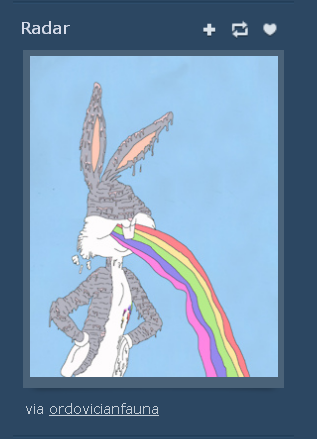 This is the first thing I remember having a problem with. "why the heck is this artless piece of trash on the 'radar'.png" I asked, unaware in May of 2011 that this was the radar's primary function and that we would continue to regard each other in the same way for the duration of our relationship. I had a minor rainbow breakdown in November of that year, and didn't even need to incorporate this picture because it's so consistently done and unoriginal and so consistently praised for being original.

I've seen rainbows come out of every possible orifice, but almost nobody ever eats one. Although it is difficult to tell which direction this one is travelling in, the idle teeth suggest involuntary action. For decades the Skittles company has invited us to taste the rainbow but never to overindulge to the point that we can no longer contain it within ourselves. This picture is "original" in the respect that the protagonist does not have a horse-like shape.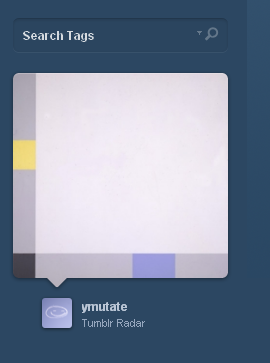 1-6-2012
Afterward I had this labeled "tumblr radar tops itself by tunneling beneath the worst thing it showed me previously." I don't seem to have kept a record of them prior to this. Now I reevaluate my position because though it took absolutely no effort and brings me no joy to look at, i can at least swallow a piece of food while it is visible. Even if it is a rainbow excretion orgy it's being run on Atari 2600 hardware before they figured out how to make those gradient backgrounds.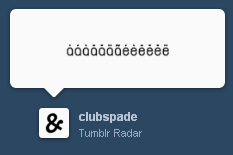 1/7/2012
This is literally a picture of typed characters. Why do i bother? Even the infinite monkeyss at typewriters would be disgusted to have this shoved at them as an example of success.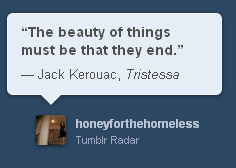 1-22
I'm not proud of you for remembering something that somebody else said! Even if that person's name rhymes.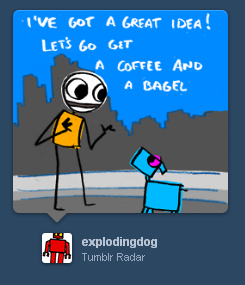 3-19
Oh I just noticed that says "explodingdog" on it. I'm not looking to know what that is but I've seen that particular random combination of words before. Sure that and toasty frog and flying omelette and dresden kodak and
razor blade casserole
adirondack bucketmouse. I used to know somebody that I thought hated me who had a webpage with a picture he drew of that red box thing on it linking to a page titled "my +2 boots of dick-kicking" and everything he said was a run-on paragraph reference to some war movie or pornographic comic book or in this case internet non-gag I'd never heard of. Anyway that was 9 years ago and the source artist doesn't look to have improved much.
There's no subject matter that people who can't draw and can't think like better than coffee (except rainbows issuing from bodily orifices and food with faces). Coffee + bad art + high exposure + underlining how lame it is = MORE exposure.png. Yes the whole internet must know that somebody approves of coffee (and bagels, the world's least exciting food after wheatabix). Rather than stand up to their expensive addiction or peacefully coexist with it they gleefully pay homage to it. It's the exact same way cigarettes were treated in the 1950s. Except cigarettes are only expensive now because of unfair taxes on them; coffee is obscenely overpriced just because the people who sell it feel like obscenely overpricing it. Maybe 20 years from now there will be anti-coffee campaigns, taxes and lawsuits and trendly sorts will have a replacement religion based around waiting in line every singular day-length-period to pay to have themselves punched in the stomach while experts assure everyone there are no longterm health detriments to doing that. I eat ice cream because I like the way it tastes, but I'm not nearly proud of myself for doing so.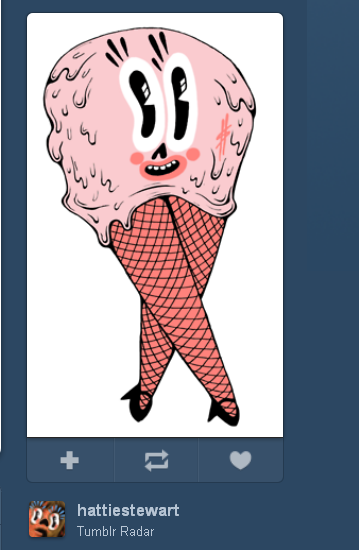 Have you heard? I quit.
5-30
If you're too late to be fashionably quirky, you can always get by on pointlessly disgusting (but don't forget the teeth). An entire generation of animators who watched Ren and Stimpy and never found a fault in it have proven that.
At this point I considered that it might be necessary for me to disable the radar entirely. Tumblr provides no means to do that, but browser extensions have been designed to do the deed. <!Internet Explorer can't use them, but tumblr runs like a bowling ball going up the stairs in Internet Explorer anyhow.> I never installed one because I also considered that I would probably write something like this and might want a better horror selection at such a time. I hate/appreciate me. Having fulfilled that, I have today concealed the thing. I am a questionable entity.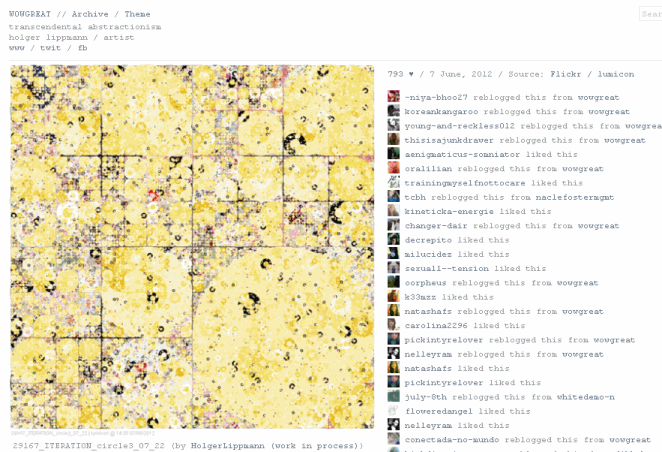 6-7
What the orp even IS this thing? I had to look at the large size version to figure that out, and I still couldn't tell. Is it cells under a microscope? Is it a geographical map with the color balance altered? Is it a dirty kitchen floor? Is it a spoiled wheatabix? What I do know is that it looks like nothing I want to see, and digging and doing research to find out what it IS wouldn't change that. However I suspect if I went outside and dug I'd eventually find something this reminded me of.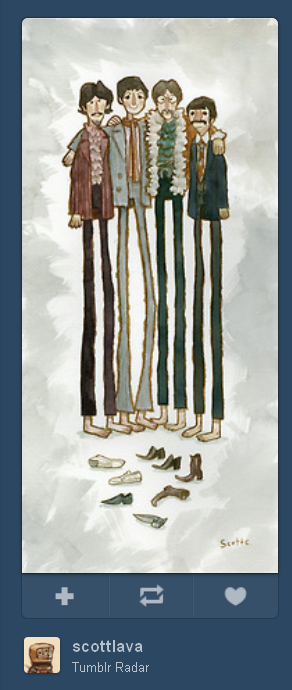 7-6-2012
I see this same artist or somebody utterly indistinguishable far too often. The same hemispheric line mouths with the same large dot eyes directly at the ends, the same parallel, turned-on-the-side feet that would be incapable of bearing weight. If you see a piece of food or a popular electronic trinket with limbs and a face it'll probably be one of these, especially if it's printed on a shirt. And fine, one person can have a style. But copying it bothers me. I consider art "better" during the ages of guilds and mass apprenticeship because people who could copy but not create had a greater standard to silently adhere to. Unfortuantely all they were allowed to paint were Jesus and hills. Now people are free to draw any sort of things, such as bands they've been ordered their whole lives to think are great. Or at least as long as their recent
marketing surge
has persisted. Do you remember what a huge deal it was when the Beatles songs were at last at first available on utines? Even though Beetols have had every single album of theirs available at every single record store since they existed? And that even stuff that they didn't finish or remember they'd made was just as hard to not find? Well I hope not; I've currently forgotten if I put that complaint in an entry already and I'd hate you to know I was repeating myself.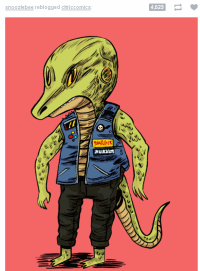 When did people get the idea that it was alright to draw feet like that? 1493bc in Thutmose's tomb? This is the "I'm about to fall over and twist my ankle" pose. Hopefully those little saran wrap box toes don't brush up against any flesh in the process.
In fairness to the radar, somebody reblogged this at me, after several thousand other people expressed, I'll assume, approval. I reduced the size for the sake of consistency and a misguided belief that nobody has a problem with me copying their pictures if I keep them tiny, but I should make clear that for every basic large natural detail that mystified the artist there is a tiny fully rendered round tooth protruding from the mouth (and then a strip of three stuck together). These people love to draw
teeth.
I had to stop looking at my queue entirely because even people I liked invariably liked stuff I hated enough to tell everybody about it with such regularity that I could no longer look at my flow of updates at all without getting so mad that I wrote a brooding paragraph about it each and every time. This wasn't even one of those things, and look at what a state I've entered over it.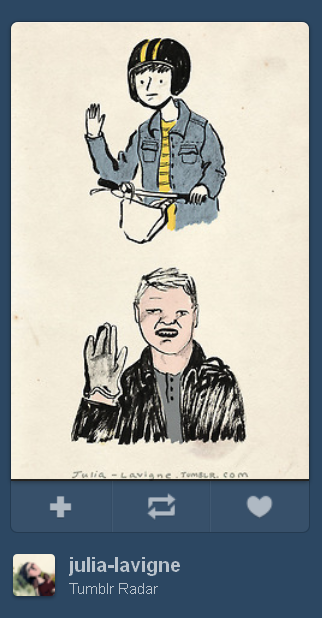 8-14
Ah great, back to getting mad at people I have no tangential relationship to. Is there a law against being able to draw and getting on here? I figured out from the comments that one or both of these floating torsos is from a television show. I couldn't tell what and didn't care to remember. The drawing is still not a thing of such magnificence to be broadcast all across the land. You don't need to upload everything you thoughtlessly doodled on an envelope during a telephone conversation. The second one at least shows an attempt to be done better, but it comes across as creepy because there's so much no detail and suddenly heavy cheek lines, a bloody-lipped semi smile and eyes that don't appear to be facing any direction. I suppose it's progress that I have a clue where to start complaining, rather than being baffled into irrelevance..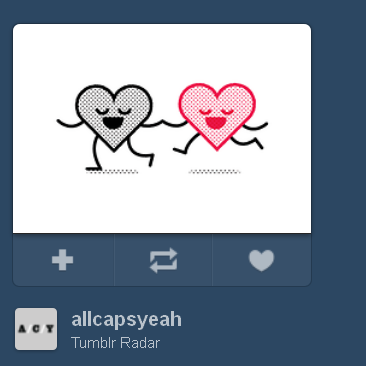 9-yesterday
I dare you to put a picture by somebody who can draw on there. Although now that I have turned the thing off I'll never know if my dare is received, and thus it may be. I am selfless and beneficial to society. And so tonight I will sleep and not worry what innocent person I've needlessly wronged by complaining about what they made and exhibited for free and never asked to have shoved in my business.