November 8, 2008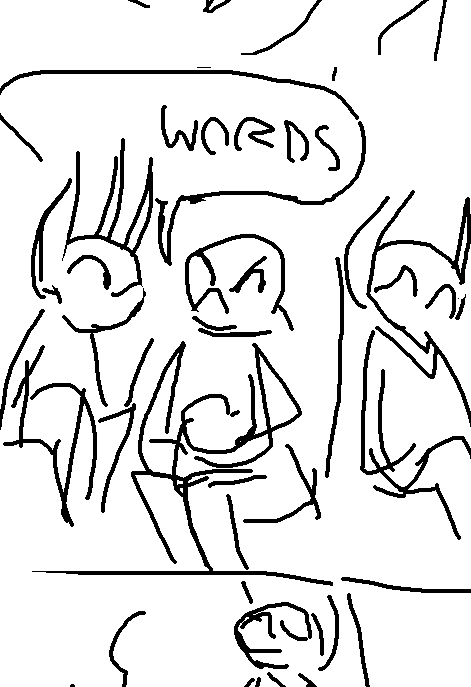 ][][][][][][][][][][][][][][][][][][][][][][][][][][][][][][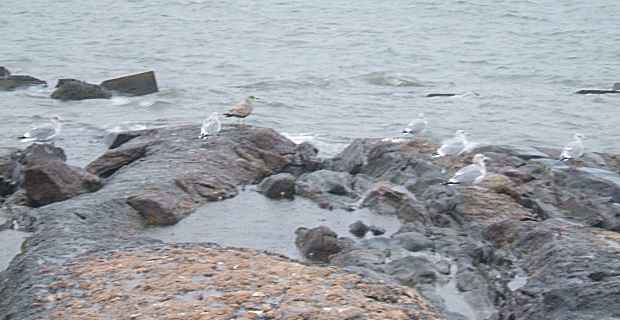 Most of us like to believe that the Obama election will prove to be a comparatively good thing for United Statia, and therefore the whole world which must deal with that, but I don't like that he's giving birds ideas. And my disapproval comes not from there being a lone brown bird among a gang of grey birds. What it comes down to is just that birds are not entitled to ideas. Look at them, hopping around on rocks all day. You're missing the point, birds! They're like lizards with feathers. I can't stand it. And then a more important issue arises: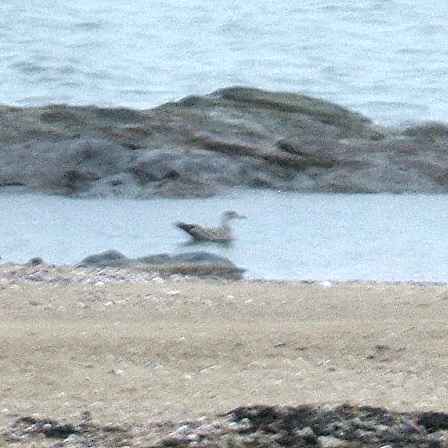 I don't have a problem with there being a brown bird, just one that seems to think it is a duck. Guess what, bird! You're not a duck! You're just a regular, dumb old bird. Why would you
want
to be a duck? Birds which are not ducks but think they are must not be tolerated under any circumstances. They have lost that privilege. This bird needs to stop using the existence of racism as an excuse for it to act like a duck without consequences.
Try and imagine my uncontrollable discontent when I see a bird, glance away momentarily and suddenly it has no legs. And is floating toward a place it could easily have flown to. What a decadent bird! Why do we allow them to have so many methods of transportation? I would suggest making it an honorary duck, but I don't like to imply that such a wasteful scoundrel is in any way honorable, nor that any duck could potentially be. And in fact upon reexamination I realize this bears no similarity whatsoever to Tuesday's vote results. Thinking about ducks breaks my mind, sometimes. Now it only remains for me to decide whether to seek monetary damages or revenge.
Related news: on a previous occasion which might be documented directly below this occasion depending on your local listings, I used the subject line "His chair goes up, his chair goes down, the dentist is my pal" and followed that immediately with a picture showing, in part, NEMITZ in a chair of the sort one might expect to be adjustable. I would like at this time to clarify that NEMITZ is not licensed to perform dental work and more importantly not my or hopefully anyone else's "pal." Additionally I would not refer to nemitz with such a specific, personifying pronoun as "he" because the thing does not deserve it and may not meet the qualifications, besides. I decline to more closely examine this situation.
The suggestion that I pal around with nemitz is absurd, irresponsible, and perhaps just a bit offensive. Nemitz is my nemitsis. Arrrgh, I'll throw a tugboat at nemitz. I think we appeared on the same season of Temptation Island together but that's it. And this story that I attended a fund-raising event at nemitz's house is the most ridiculous of all. Nemitz does not have a house. Nemitz lives in an abandoned Geo out in a field somewhere and besides that we didn't raise much money anyway.
Never-you-mind dental work, I'm not even sure nemitz is licensed to be nemitz. A proposition was recently approved in eleven states making it illegal to be nemitz. Being a dope is illegal in all 50, but one must keep in mind that it's a lot easier to ban every dope than to specifically ban nemitz. I consider it a victory for democracy.
You don't want to get to a point where you're asking people at the borders "are you nemitz?" While sure, nemitz would be dumb enough to respond favorably were nemitz smart enough to say something resembling "yes," it would be a hassle for everyone else.