April 23, 2011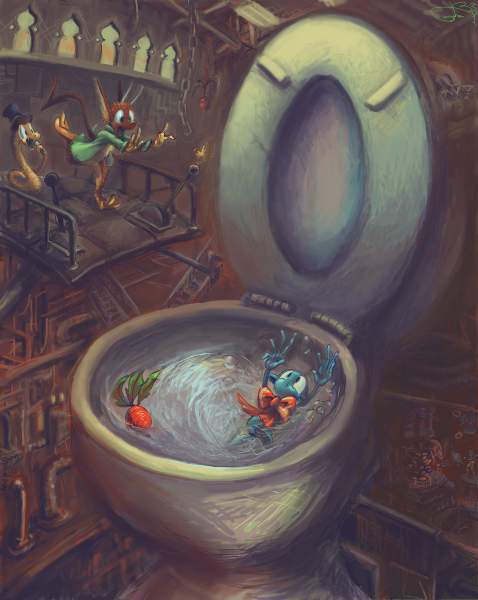 So, I found a curious image of a piece of waste being flushed down the toilet lying around in the coffee shop the other day. I have no idea where it came from, but I thought perhaps you might want a copy of it for some reason. It seems like the sort of thing you'd enjoy.
– Karaboudjan Morrismorrow "Buckety" Gibdos III
This is a colored and disgustingly over-processed version of a drawing that I did for another person during the 2010 anthro-con-vention of Pitt's Burgh, United America. However, I was not actually within the convention premises and the recipient just happened to live in Pittsburgh and was not attending the event at any point. Then this might have been weird!
Lest I seem hypocritical for denigrating a toilet enthusiast and then posting this, I point out that he draws/arranges for others to draw things on toilets and I have drawn something in a toilet. Far less gross.
That signature in the corner is probably unnecessary.