November 25, 2007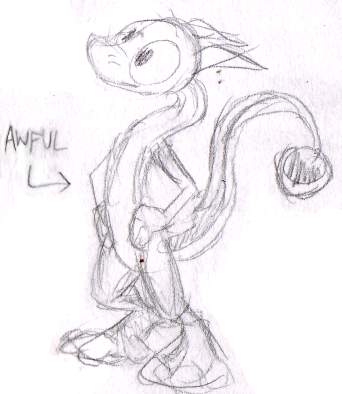 I'm tired of idiots standing around with their hands like that! Do you think you're in charge? You aren't! Maybe if you looked where you were going instead of at nothing you would see the helpful label floating in front of you. Not that you'd be able to read it at that angle. Not that you'd be smart enough to move to a position where you could. Not that you can read.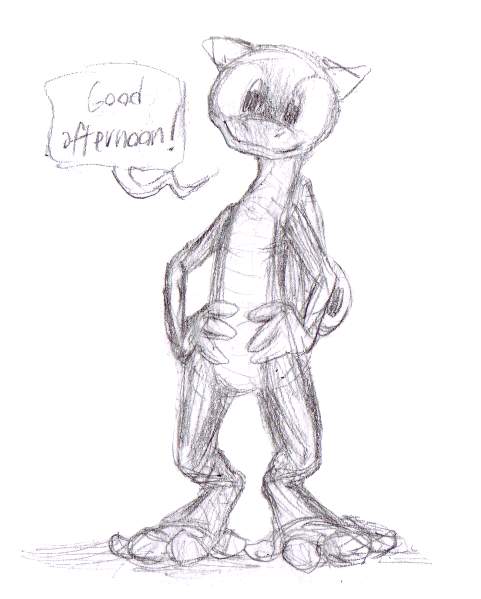 No! Don't turn to face me! Didn't you hear the abuse I just directed at you? I want nothing to do with you! Arrrgh! What's wrong with you? You look like an idiot! (you are.) And don't smile! You're biologically unfit to do so!
Ubggggggigiggg…. There's no excuse for that beast. None at all. How do these things find me?! I want to throw a sock full of rocks at that thing! I want to throw TV's Roc Charles S. Dutton, at it! You hear me, lizard? I'll throw a very special Roc at you! In front of a live studio audience! I wish that show got better ratings so I could shame you in front of as many people as possible, not necessarily because it would have lasted more seasons then, because I always found it boring. I learned about racism through Family Matters. But I didn't learn enough, evidently, because I thought the family on Roc were essentially the same people, and I was disappointed when they weren't as wacky. I was eight years old. But anyway. What's important is that I want to throw a large fat man at that thilly thmiling theropod up thither.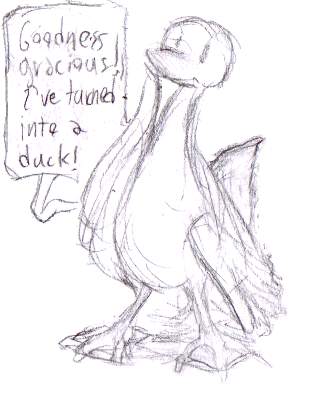 Whaaaa? That's too stupid! And don't you dare try and make that my problem! I hate ducks and I hated you before you were a duck! I hope this will at least serve as a warning to other dumb animal people that would attempt to address me. I will have none of it.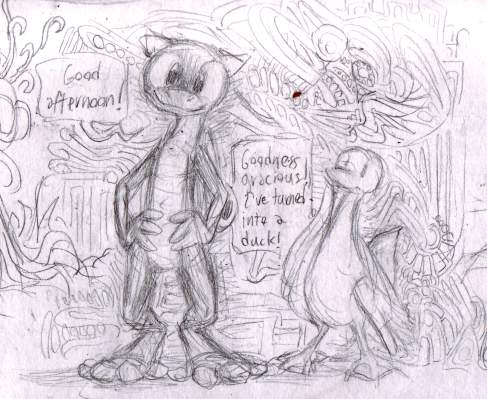 Fool, how could you not see that coming? Look at the original juxtaposition of the images! You are beside yourself with imbecility! And… and… I drew you at 2:50 am! That's not afternoon at all! If it was, it would not be good! You made it bad!