May 30, 2020
oh shoopf forgot to post something again, busy busy busy.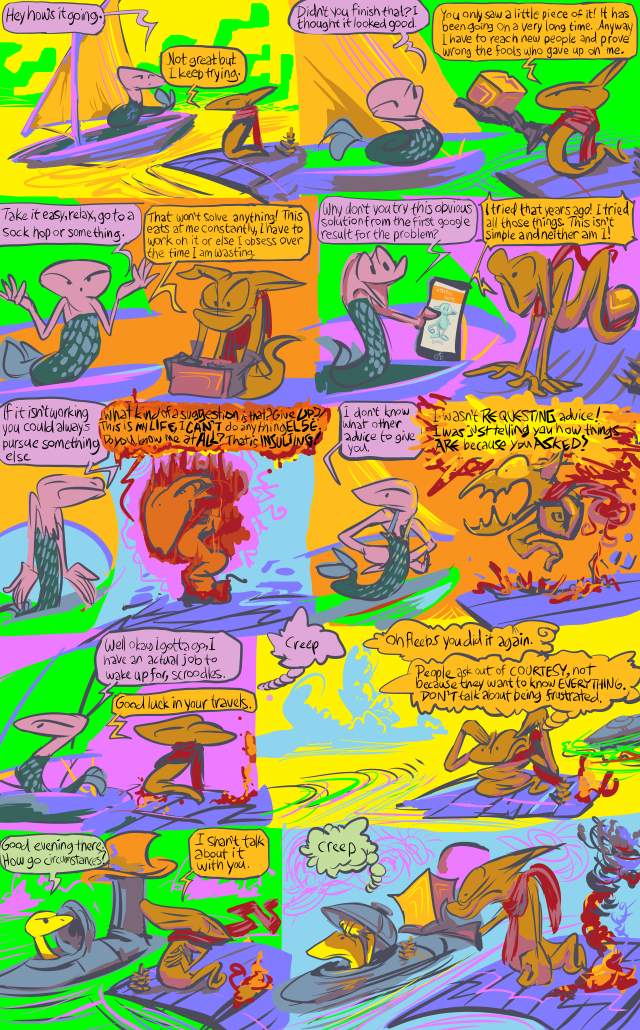 I can't believe anyone still talks to that weirdo.
you can theoretically imagine this is culturally relevant to do with protests/riots except in the respect that I am thoroughly unable to talk about it without screwing up. it helps that anybody can find a version of "facts" that matches their personal agenda and then they feel entitled to become indignant at someone else who doesn't believe in or simply hasn't internalized the full rundown of those facts and since neither of them is actually THERE or close to it they can be as abusive as they want and not risk having a personal experience that gives them a valid perspective on it. Every other doofus on the premises is recording SOMETHING so one way or another a more cohesive picture will eventually emerge and be undeniable. I hope.
There is someone in my family who has been saying for ten years that a "race war" is imminent. He so believes in that as to sometimes come across like he WANTS that, and he seems to selectively repeat other people's material which in his mind aims at that conclusion. And you can't attempt to say otherwise lest he start yelling at you about secret pedophile networks, which you also can't refute because he'll say fake news bill gates george soros operation fast and furious and it is as possible to talk to someone like that as it is pleasant. But I think giving up on this sort of person only further encourages extremist viewpoints, and eventually they get to the point where they actively engage in race war-fare.