September 6, 2014
or see it like that.
I am sad to report that this very punchable lizard has rather a history of
transforming
into
stupid things
for
no reason
and then complaining about it to ME, like it is my fault or responsibility. Naturally, it does not learn from its mistakes.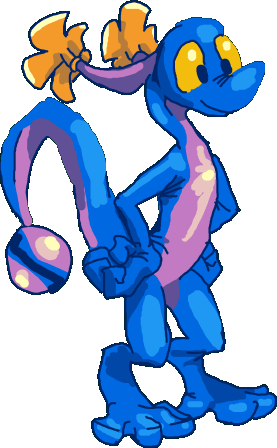 I take special issue with this default position. Very proud! Hands on hips like it thinks it has the answers, and a condescending smile directed at those it thinks have less answers than it. it really thinks its opinion matters to people! I see it in that pose
all the time.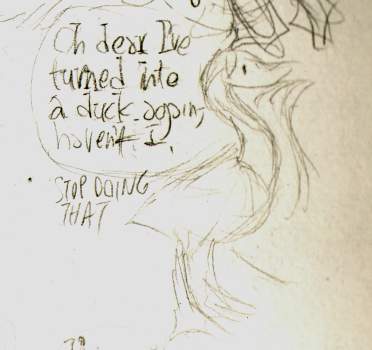 It does not learn from its mistakes. It will continue transforming into a duck, looking sad (in
my
direction), then being abruptly happy again when it recovers,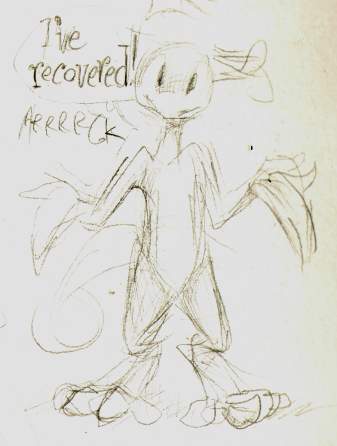 and resume the proud satisfied pose that implicated it to begin with.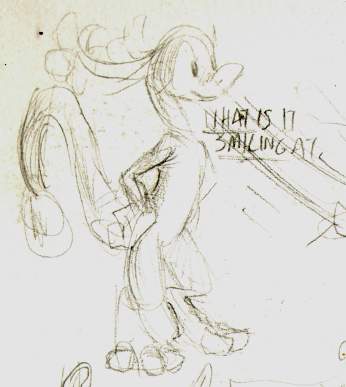 How is being a duck worse than what it already was, anyway? It is just PROUD to be a dumb smiling lizard because that is what it always was and it thinks attributes that it had no part in acquiring are its greatest accomplishment. What a scumbag! A pity it never considers transforming into a smart and reasonable lizard.
I propose immediate harsh sanctions against the nation of lope. Muffin and pumpkin imports are to be cut off entirely as of this announcement. I am not at this juncture advocating putting boots on the ground as this reptileprobate would probably just comment on what splendid boots they were, unconcerned that its stupid feet prevent it from wearing boots. Perhaps its feet will devolve into digitless lumps like its hands are in that previous picture. As long as it can smile and be pathetic I do not see why I should raise my expectations of it.