March 24, 2011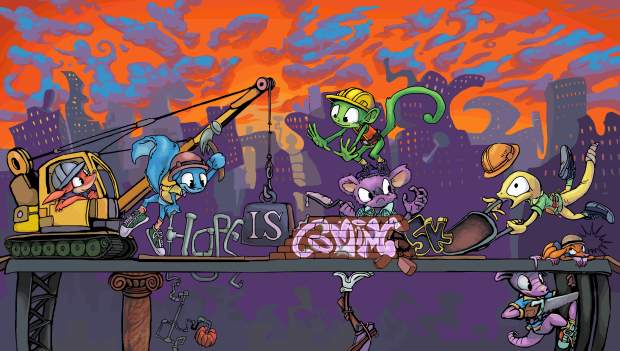 For the birth-day of the person whose fault it was, I updated this image. I hope you do not mind seeing it again, in the event you have seen it before. The idea is to make her sick of seeing it.
To offset the new addition character being better drawn than the rest, I gave it messed up proportions and put it in a position that unbalances the composition.
Did I have anything else to talk about today? Yes. But thankfully including that here would mess with my intent to have the "unsightly" post category be exclusively devoted to pictures I made so you are safe for the moment. Which I do not say to suggest I think I am the only person capable of creating unsightly imagery nor that these are the only unsightly images I have created. This is strictly a safety measure.