March 31, 2011
<! I'm more comfortable making reference to popular stuff I didn't care about from 15 years ago.>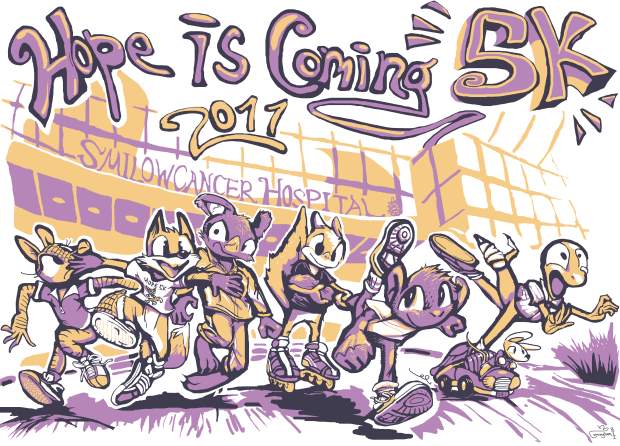 Would you believe it, hope is still coming. When shall it arrive? And then where is it going? I worry about who gets hope next. This is a most worrisome gang of hope.
The creature wearing a track suit is sort of awkward, but the race occurs in August which is a time to be awkward while wearing a track suit.
I think this far superior to the picture I made last year, as far as it not being boring goes. However, it is terrible in the aspect that so many of these idiots are cheating and also that they are idiots.
I would like to put some green in here, but I am told this is the ideal amount of colors for shirt-printing. However, this is the internet and not a shirt. That explains why I had such trouble ironing it (That joke isn't funny unless you say it in a Groucho Marx voice (and sometimes not even then)).